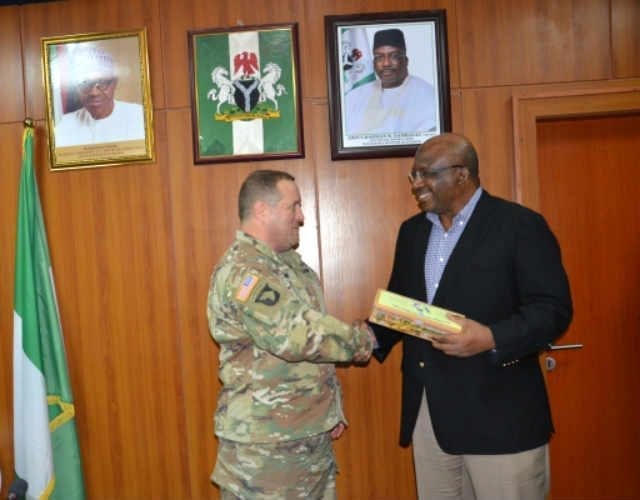 Nigeria's Minister of Interior, Lt Gen. (rtd) Abdulrahman Bello Dambazau, has disclosed the Federal Government's readiness to partner with the California National Guard on security.
The Minister stated this when he received the Adjutant General, California National Guard, Major General David S. Baldwin, and his team.
He said the Federal Government would accept the offer of assistance by the California National Guard to train the necessary components of the country's Armed Forces in relevant areas of expertise, and hopes that some of the Services under the Ministry would be beneficiaries.
Gen. Dambazau noted that such training would add value to Nigeria Military's professionalism, adding that the relationship between Nigeria and the US had been long and enduring, particularly with the Armed Forces.
The Minister further stated that such collaboration would serve to cement the harmonious relationship between the two nations.
Earlier, the Adjutant General, California National Guard, Major General David S. Baldwin, conveyed the readiness and offer of the California National Guard to assist Nigeria Military Agencies to attain the necessary level of professionalism and expertise for better service delivery. (FMIC)