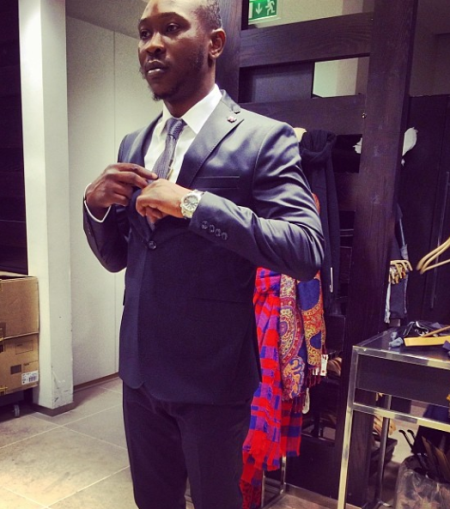 Seun Kuti is not happy with MTV.
The singer just uploaded a photo on Instagram, which showed US singer, Miley Cyrus in a make-shift, outlandish outfit with the inscription which reads below.
"On August 1, 1981, MTV launched. The attention shifted from the art to the artist, and from the sound to the image. Soon the airwaves were seized by sexy girls and well-coordinated boy bands.
Empathy, social awareness and rebellion were replaced with self-devotion, vanity and ego. Eventually, MTV would stop broadcasting music videos and instead, replaced them with reality TV shows, proudly preserving and glamouring the ignorance and arrogance."
Seun Kuti accompanied the image with the comment, "Notice how African reality TV shows are on the rise? Thanks MTV. #naijaresistance #revolutionary music #BREAKTHECHAINS"
Seun Kuti blasted MTV in 2016, during the MTV Africa Music Awards, MAMA the singer had taken his shots.
"Who remembers this dude with his glasses and Ed hardy fetish?! Mtv base Africa first award show. I also launched their channel. I guess they needed us to believe they were really about African music.
Credibility matters" he wrote below the picture of him performing at the first MAMA.
"When MTV Base came to Africa, I was the artiste that played at the opening, when they did the first award in Africa, I opened the show, they came to me and I got paid both times, not for promotion.
They might not play my music again, but when they needed to boost their brand, they came, when they needed credibility. I was young then, in my middle 20's, and I didn't understand much, but now I have seen a lot of things" said Seun Kuti.