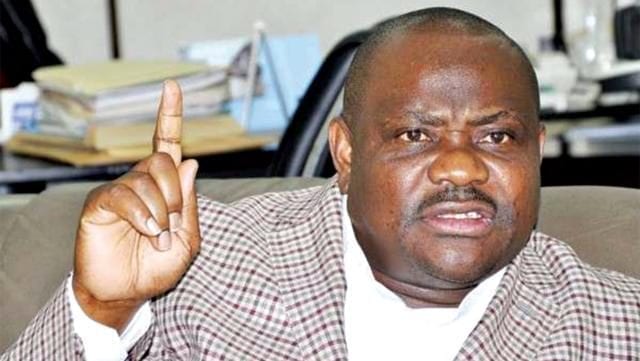 A social critic, Mr. Livingstone Wechie has accused the governor of Rivers State, Mr. Nyesom Wike of 'double-budgeting', inferring that he (Wike) represented the 2017 budget proposals to the state legislators as 2018 budget estimates.
Mr. Livingstone who is the Executive Director of 'The Integrity Group'– a group believed to be critical of Mr. Wike's administration, pointed out that most of the projects listed in the 2018 budget proposals were the same contained in the 2017 budget proposals.
Even more, he added, that the governor's speech while tendering the 2017 budget estimates were no different from that of the 2018 budget proposals, insisting that Mr. Wike runs a budgeting culture that is akin to the 'mysterious Bermuda Triangle'.
"Virtually all projects captured in Governor Wike 2018 budget speech are same as his previous budget speeches which is a dangerous trend of doubt BUDGETING," Mr. Livingston noted.
"Some of the so-called ongoing projects are project that can be completed easily within a budgetary year but have been rebudgetted for without any explanation. An example is the Amadi-Ama internal roads among several others.
Dismissing the 2018 budget proposals as the personal opinion of the governor, Mr. Livingston based his view to lack of consultations and participation in the proposals process by the people of the state, accusing Mr. Wike of drawing the budget estimates to suit his 'ulterior motives'.
"Unfortunately, it is surprising the conspiracy between Governor Wike and members of the State House of Assembly who rated him seventy-four (74%) in implementation of 2017 budget. And the question is how did they arrive at this rating without any accessible budget when the people of Rivers state and the general public was completely shut out," he said.
Portraying Mr. Wike as lacking accountability, the Integrity Group chief noted that the 2018 budget will be shrouded in secrecy just as it has been since his (Wike) assumption of office.
"From Wike's budgets speech, monies running into hundreds of billions of Naira have been curiously allocated for various purposes even though it is traditional in his administration not to give technical details on appropriation in line with the budget proper and the state Procurement Law," he observed.
"This is because 2018 budget again will again be a huge secret and the Governor is likely to hide it again being a propaganda Budget that nobody except Governor Nyesom Wike will have access to for his best known questionable intent.
"Regrettably, the 2018 budget under Governor Wike if any is his last chance under the current dispensation for a full budgetary year implementation yet Rivers people will not be involved or consulted and this is a grave betrayal of trust."
Credit: Sarafa Ibrahim