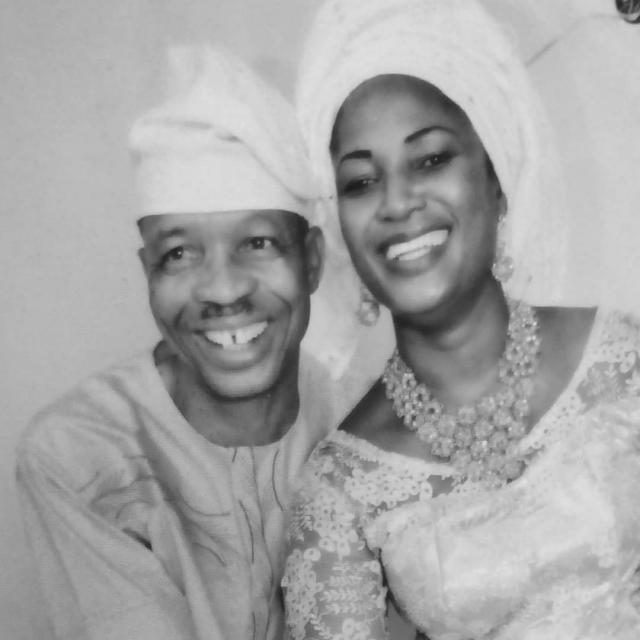 Oyetoro Hafiz also known as Saka has celebrated his 15th wedding anniversary.
The actor, on his Instagram page, also praised his wife for standing by him when he had nothing.
According to him, "This woman stood by me. She has never wavered in helping me achieve my dream, our dream our future! She had taught me what womanhood is."
He also narrated how he was embarrassed by a lady he thought loved him, when he proposed to her.
"I thought I had a pretty good idea of what a woman is. But when it was time for me to find my own woman, it dawned on me that a woman is not a man. In my search, I came across a lady who was edging me on, making me to belief she loved "me".
"Well, I decided to propose. She had listened quietly with encouraging countenance on her face. I went on to fantasy on how our "coming together" would be the best thing that could happen to us. Then… 'Are you sure you are ready?' 'YES' I answered. 'Where is your car?' 'I will get one soon.' 'If eventually you are able to get a car God knows when, won't you go to work with the car?'
" I nodded proudly "So when I get married to YOU I Will be jumping on public buses" I read her lips. She had simply told me that I have to offer Me+ 2cars at least before she could say "yes" I needed no Imam to tell me she wasn't my wife. I decided to face my career and leave 'woman palava'," he said.