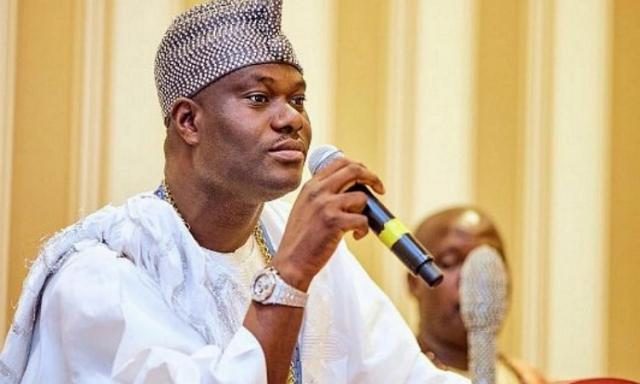 The Ooni of Ife, Oba Adeyeye has warned that the South West zone is prepared to defend itself from dangerous herdsmen wandering their states.
He said the drums of war are presently sounding in Nigeria.
He added that the Yoruba will fight with reinforcement from the Federal Government.
His words, "I came to speak on behalf of other traditional rulers. The issue at hand in the South West is real, which is insecurity. Those of us who live in the remote and rural areas of the South western part of the country are insecure because most of the bushes are occupied by strange people and we have decided to work with the Federal government to fish them (strangers) out.
"Everybody is beating the drum of war but we don't want war. Who can stand war? We want something better for our youths. We should better use them for something good other than shouting war and anarchy. We don't want that. We told the President that and he is on the same page with us. Politicians should be careful not to throw things out of proportion."
"We should make sure things are right. Mr. President has actually given good directives to security chiefs, especially the Inspector General of Police, they will visit palaces of traditional rulers in the South West with immediate effect.
"We need to work very closely with them and other security agencies in the country. It is very important for us to put them to use and work with the locals; it is very important so that we can separate the corn from the chaff.
"We should not keep over hyping it and say what is next is war, no. We know what Mr. President has been saying about the South Western part of the country for a long time and that is peaceful co-existence. We still want to keep that, we don't want any war to happen. We don't want any attrition and we don't want any anarchy. So, that is what I came to discuss with him."