Artificial intelligence (AI) is making remarkable strides in the field of healthcare, ushering in a new era of precision medicine, faster diagnoses, and improved patient care. As AI technologies continue to evolve, they are increasingly becoming indispensable tools for healthcare professionals.
One of the most significant contributions of AI in healthcare is its ability to analyze vast amounts of patient data with unprecedented speed and accuracy. Machine learning algorithms can sift through electronic health records, medical imaging, and genomic data to identify patterns and correlations that might be beyond the scope of human analysis. This capability is invaluable for early disease detection and personalized treatment plans.
For instance, AI-driven diagnostic tools have proven their worth in medical imaging, such as detecting anomalies in X-rays, MRIs, and CT scans. These AI systems can identify subtle changes that may indicate the presence of diseases like cancer, enabling doctors to make quicker and more accurate diagnoses. In some cases, AI algorithms have outperformed human radiologists in detecting abnormalities.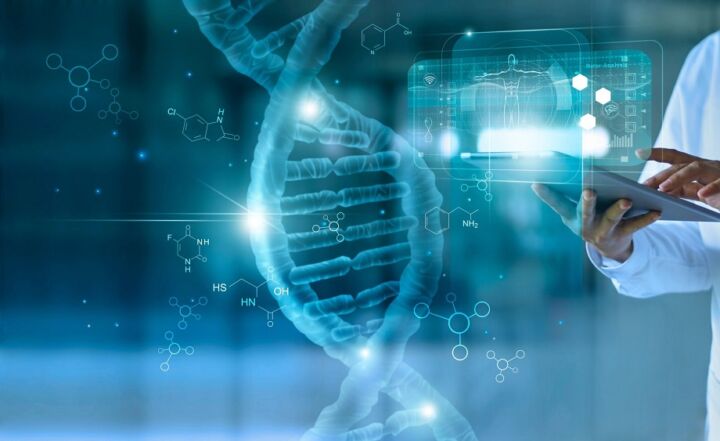 Furthermore, AI-powered predictive analytics can help healthcare providers anticipate patient needs and intervene before a condition worsens. By analyzing historical patient data, AI can identify individuals at higher risk of developing specific health issues and recommend preventive measures or treatments tailored to their unique profiles.
Telemedicine is another area where AI is making a significant impact. Virtual health consultations have surged in popularity, especially during the COVID-19 pandemic, and AI-driven chatbots and virtual assistants are helping triage patient inquiries, provide health information, and schedule appointments.
Pharmaceutical research and drug development are also benefiting from AI. Machine learning models can analyze vast datasets to identify potential drug candidates, significantly speeding up the drug discovery process. AI can predict the success rates of clinical trials, helping researchers allocate resources more efficiently.
However, the integration of AI into healthcare is not without challenges. Privacy concerns, data security, and ethical considerations must be carefully addressed. Ensuring that AI algorithms are fair and unbiased is also a critical issue, as biased algorithms can perpetuate healthcare disparities.
In conclusion, AI is transforming healthcare by enhancing diagnosis, treatment, and patient care. Its ability to process large datasets, detect anomalies, and predict health outcomes holds the promise of a more personalized and efficient healthcare system. As AI technologies continue to advance, their role in healthcare is likely to expand, ultimately benefiting patients and healthcare providers alike.
Support InfoStride News' Credible Journalism: Only credible journalism can guarantee a fair, accountable and transparent society, including democracy and government. It involves a lot of efforts and money. We need your support. Click here to Donate