The incident, which occurred on Tuesday, December 15, 2020, by 8am was confirmed by the priest's parish; the Sons of Mary Mother of Mercy, Umahia, Abia State.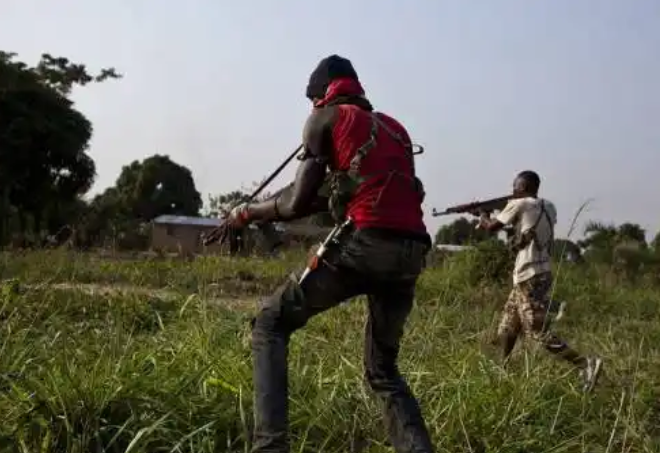 This was disclosed in a letter signed by the Secretary General, Rev. Fr. Goodluck C. Ajaero.
The abducted priest was said to be travelling to his village; Igboukwu in Aguata Local Government Area of Anambra State when he was attacked by the kidnappers. Specifically, he was heading home for the funeral of his late father which was scheduled for Thursday, December 17.
According to eyewitnesses who were driving behind the priest, his kidnappers numbered four armed men. They came out from the bush in a bad spot at Umulolo, Arondizuogu and accosted the priest. He was forced into the back of his car which promptly sped off.
Further, the priest was revealed to have been driving a Toyota Corolla 2005 model, with number plate – JJJ664BM.
Meanwhile, a Nigerian Evangelist identified as Victor Edet has reprimanded women who wear trousers, tights and leggings. According to him, they will be condemned to hellfire.
The Nigerian evangelist opined that ladies who wear trousers and leggings have zero chances of getting to heaven.
Specifically, Hellfire refers to the fires of Hell or lake of fire, terms used to describe Hell. Also sometimes referred to as "The Flame of The Dead" due to its links to the underworld.
Equally important, he stated this on his Facebook page.
Here is what he wrote:
"THE Cold weather in Europe, America and Canada shouldn't be an excuse why you should wear Trouser, Tight or Leggings. There are Women who wore skirts in Ancient Day's in Europe, American and Canada before Satan Introduced Female Trouser.
"If you are still wearing Trouser, Tights and Leggings as a Lady; your chance's of getting to Heaven is Zero. Deuteronomy:22-5."