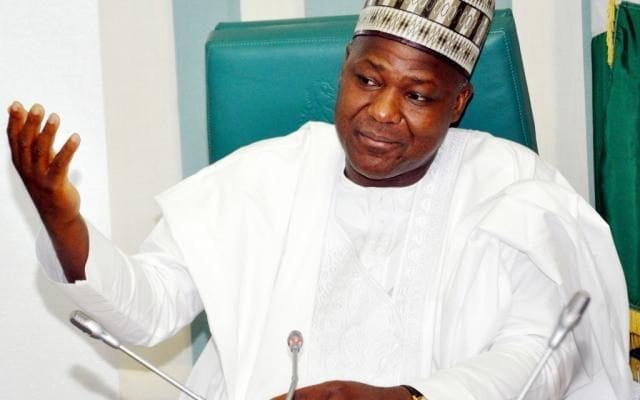 Yakubu Dogara has questioned what he sees as a conspiracy of silence by Borno and Northern leaders, describing their inability to voice out and condemn the senseless killings in the region as unfortunate.
urged Nigerians not to forget that the 2019 election was a referendum on insecurity and hunger in the land.
He said, "When this thing (insecurity) was prevalent in 2015, we had Borno elders talking. Where are Borno elders now? Where are the leaders of northern Nigeria? Now, that this problem has become endemic, what are they saying?" he queried.
According to him, if real steps are in place to curb the intense murder "we are not going to have a country."
The speaker, known for being against President Muhammadu Buhari's administration, said that unlike in the past, security challenge had become prevalent in some states of the federation.
He said: "On the issue of insecurity, all of us know what is happening in Borno, Abuja, Kaduna, Zamfara, Katsina, Sokoto, Nasarawa , Benue and Plateau states. I cannot even mention all. It is a general problem in the country. However, I only mentioned the states where the situation is so endemic."
He stressed that it had become a joint "responsibility to rescue Nigeria from the clutches of insecurity, because without security, we cannot even understand the meaning of democracy."