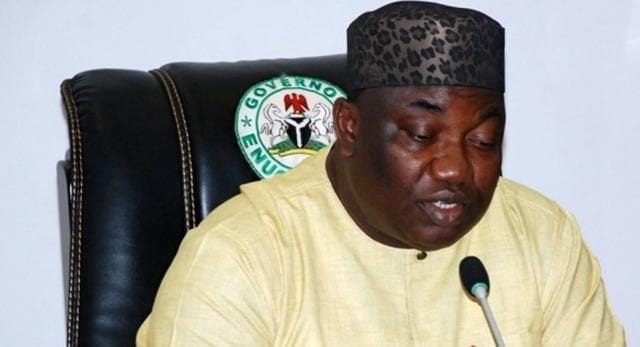 Enugu State Governor Ifeanyi Ugwuanyi has ordered the state's accountant-general to promptly pay public service workers their monthly salaries on the 23rd of each month in an effort to further boost morale and commitment to implement his 4-point governance agenda.
State Commissioner for Information, Mr. Ogbuagu Anikwe, while briefing reporters at the Press Centre of the Lion Building, said workers of the state have hitherto been enjoying prompt salary payments on the 25th of each month.
Reports have indicated that more than two-thirds of state governments in Nigeria are failing to meet basic obligations to workers following the downturn in the economy and even after two federal loan bailouts.
Although Enugu State receives one of the lowest allocations from FAAC (it is fourth from the bottom on the table), it is among a dozen states that are able to meet their commitment to workers.
Anikwe explained that the ease with which Governor Ugwuanyi is meeting obligation to workers and equally executing capital projects arise from robust efforts being made to boost internally revenue generation (IGR), and prudent management of state resources.
He also disclosed that Enugu State is gradually closing the gap between IGR and receipts from federal statutory allocation.
"In the first six months of this year, for instance, the state generated N12.4billion revenue internally while allocation from FAAC for the same period amounted to N13.5billion minus VAT.
"The governor is therefore carrying out massive rural infrastructure development projects as well as granting massive incentives to private sector players to further boost the economy of the state and create employment," Anikwe said. (ENSG)