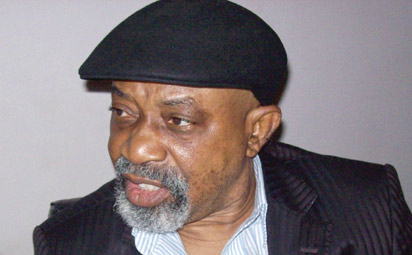 Minister of Labour and Employment, Senator Chris Ngige has come out to talk about the simplest way for an Igbo man to become the president of Nigeria.
According to him, Igbo politicians must be ready to play their politics well and become more patriotic in the country.
He said that the unnecessary criticisms that come from them these days must be scrapped because it will lead them nowhere.
He added that the South-East politicians have not been ignored like we are made to believe.
His words, "I'm happy President Buhari listens to South -East ministers who are members of Federal Executive Council (FEC) who make tremendous efforts to remind council members that this same 2nd Niger Bridge is like a doyen of all bridges in the southern part of Nigeria. The president, being a listening leader, granted our requests and made that bridge one of the flagship projects of his administration. The same goes for the Enugu International Airport, but only international by name. The facilities were run down; the runway became one of the worst in Africa, according to an Ethiopian Airline pilot who ferried us from Addis Ababa to Enugu in 2018. He told us that this is one of the worst runways in Africa.
You can now know it was a deathtrap, the reason the president decided at the FEC to close the airport so as to bring it to standard. He even approved 10bn for the re-furbishing of the runway and the landing and runway lights, a separate contract for arrival and departure terminals are being handled by a Chinese firm. As we speak, the Minister of Aviation has visited the site. From the clip he showed us, work is ongoing with the new contractors working hard to meet the deadline. Why I'm going into all these details is because the people of the South-East always feel they are being marginalized. When you ask them, they say they are not being appointed as SGF or that Ngige is not made Minister of Works, Housing or Power or Health.
Why it surprises me is that all those positions they are mentioning were occupied by Igbo people under the PDP government yet nothing spectacular was achieved for the Igbo. Under the PDP era, South-East people had ministers of power, aviation, they got all the appointments in the world, even the ones they gave them from that portfolio were abused. They also became Minister of finance and coordinating Minister of Economy, Okonjo Iwealla, representing Abia. They also headed health, Onyebuchi Chukwu, Stella Odua, Chidoka and Njeze were all in aviation. So I don't know what they're talking about. But the good thing again is that we are only one FEC established by section 148 of the 1999 constitution. President and Vice President hold regular meetings with ministers and that session makes us chief advisers to Mr. President.
Except for any other person like members of council of states- who are being consulted; members of National Defence Council, they are all on consultations. But in our own case, president meets with us regularly. It is statutory and we review international and domestic policies and efforts and programmes of government. So when people talk, they talk out of ignorance and it pains me that people who should know also join them.
There is no programme that comes to FEC that is not discussed passionately by all. The President is so democratic in handling the affairs of the FEC that you will think the ministers are now running parliamentary system of government. So there is excessive democracy under President Muhammadu Buhari; excessive democratization in decision making, and I can attest to that. We practiced that on the issue of 2nd Niger Bridge and he bowed to our pressure and changed the programmme because the ministry of works also supported that the bridge should be funded by the Nigerian government, not waiting for external fund that is nowhere to be seen.
I am asking that we be careful the way we castigate the government. I am appealing to South Easterners, my brothers, that unnecessary criticisms that are not constructive will not lead us anywhere. Criticisms that are constructive are welcome by any government and this government is not averse to such.
When you criticize us, give us an alternative, your own view, solution to what you are suggesting and it will be done. It has been done many times by this government. The point I am making is that the South-East is getting her fair deal, forget about appointments. People like big appointment for ego sake, like -my brother is Chief of Defence Staff. What are you defending? For me, our people should play our politics well, this is a time for us to re-engineer and join other Nigerians in believing that this country is ours and become more patriotic about it, and giving honour and accolades to who it is due and appreciate government or whoever that have done justice to you."
We have got our fair share in the areas of infrastructure. I don't want to delve into the area of flood and erosion control where the president ensured that the South-East gets more than other zones because it is believed and it is true that our soil is prone to gully erosion. So the president recognizes that and gives us priority. You look at our roads; they're being done. The journey of five hours will now take you one and half hours. Danger areas like Umunya has been done. These are projects undertaken in four years.
But the government that stayed 16 years called PDP government didn't do them; instead, at every election they carry people to 2nd Niger Bridge, Odekpe side. There were rituals, starting from Obasanjo to Yar'adua to Jonathan, they would all go there and take your vote. The last occupant said "first Niger Bridge was built by Azikiwe, the 2nd one will be built by another Azikiwe.
But these are things our people want to listen to. Some of us don't like to listen to such fable and tales. We are too old in this business to listen to tales by moonlight. But people don't like us for that, but I can't change my character of saying the truth."
Support InfoStride News' Credible Journalism: Only credible journalism can guarantee a fair, accountable and transparent society, including democracy and government. It involves a lot of efforts and money. We need your support. Click here to Donate