At the end of last year, as we made our predictions about what 2019 would bring for social networks I raised the prospect that it could be a hard year for Instagram.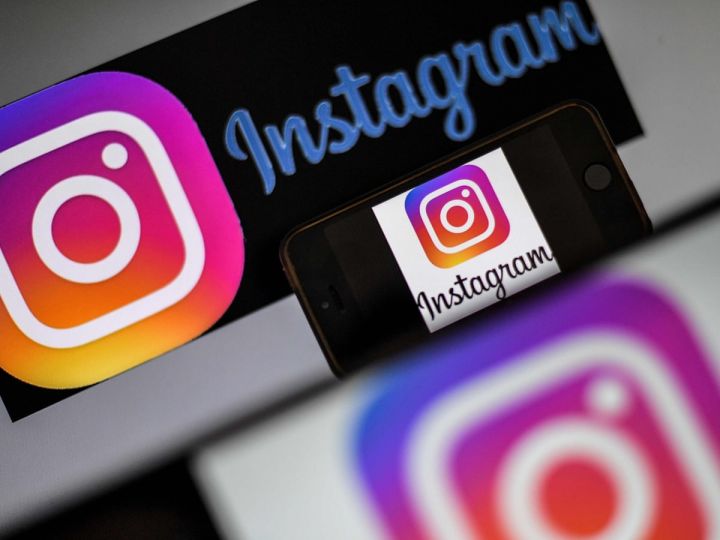 "I won't guess the specifics," I wrote, "but I do think 2019 will see some sort of reckoning over Instagram.
Its charismatic founders are gone, the press is waking up to some long-simmering issues there; and there's an increasing sense among a certain elite that looking at the app all the time is bad for you."
As of today, that reckoning appears to be here. Instagram has faced plenty of criticism before now; particularly around bullying issues on the platform. But lately, the more that journalists explore its dark corners, the more cause they find for concern.
In The Atlantic, Taylor Lorenz explores how conspiracy theories and extremism have taken root on the platform:
The platform is likely where the next great battle against misinformation will be fought; and yet it has largely escaped scrutiny. Part of this is due to its reputation among older users, who generally use it to post personal photos; follow aspirational accounts, and keep in touch with friends. Many teenagers, however; use the platform differently—not only to connect with friends, but to explore their identity, and often to consume information about current events.
Jack, a 16-year-old who asked to be referred to by a pseudonym to protect his identity; has learned a lot about politics through Instagram.
In 2020, he'll be able to vote for the first time; and so he recently started following some new Instagram pages to bone up on issues facing the country.
"I try to follow both sides just to see what everyone's thinking," he said. While he's struggled to find many compelling pages on the left; he said he's learned a lot from following large conservative Instagram meme pages such as @dc_draino and @the_typical_liberal, which has nearly 1 million followers and claims to be "saving GenZ one meme at a time." Recent posts include a joke about running over protesters in the street; an Infowars video posted to IGTV, and a meme about feminists being ugly. "It's important to have The Typical Liberal and DC Draino to expose the [media's] lies; so we can formulate our own opinions," Jack told me.
And it isn't just political memes. In a simple test this week of Instagram's recommendation algorithms; Motherboard's Joseph Cox set up a fresh account and followed a single anti-vaccination user. You can probably guess what happened next:
On Wednesday, I created a fresh Instagram account, and followed 'Beware the Needle', a user with 34,000 followers which posts a steady stream of anti-vaccination content. I also followed the user's "backup" account mentioned in its bio, the creator clearly aware that Instagram may soon ban them. Instagram's "Suggested for You" feature then recommended I follow other accounts, including "Vaccines are Genocide" and "Vaccine Truth."
I followed the latter, and checked which accounts Instagram now thought would be a good fit for me: another 24 accounts that were either explicitly against vaccinations in their profile description, or that posted anti-vaccine content.
They included pseudo-scientists claiming that vaccines cause autism; accounts with tens of thousands of followers promising the "truth" around vaccinations through memes and images of misleading statistics, as well as individual mothers spouting the perceived, but false, dangers of vaccinating children against measles, polio, and other diseases.
Two weeks ago, in response to pressure from Congress, Facebook said it would stop recommending anti-vaccination content across its suite of apps, including on Instagram Explore and hashtag pages.
Cox's report indicates that work either hasn't yet begun, or simply has not been effective. And Lorenz's report illustrates how much broader Instagram's problem is than that one public health issue.
Neither of these issues came up in an interview today with Vishal Shah; Instagram's new head of product, on Cheddar.
That isn't a criticism of the reporters, Alex Heath and Michelle Castillo, who covered a lot of ground. But I was struck; reading Shah's answers, by his business-as-usual tone.
Even as Mark Zuckerberg has signaled he will shift the company toward private messaging — something the reporters do ask him about; — Shah focuses on a cheery vision of Instagram as a place to browse and buy products.
I was also struck by his description of Instagram's product organization:
The product teams are a singular product team. There's not like a separate business team that; doesn't integrate with the rest of the consumer product team. It's actually one product organization. And some companies run it pretty differently; where you've got like an ads team and then you've got the consumer team. And we don't think about it that way.
The reason is, because at the end of the day, the consumer has a singular experience with Instagram. And so while my primary focus was on ads and business products; I've been here for four years; and have seen a lot of the decisions that we've made around the new formats like Stories.
My team was the one that worked on removing the square requirement in Feed because 20% of people were uploading content that wasn't square. So they were basically telling us that the limitation was not something; that they were excited about. Looking at consumer signal and using that as a determination of what we might want to build and where people are hacking the platform is something we've been doing across the spectrum for a while. So I've had the context on the consumer product for a while.
The second is, as we've been growing and scaling, it's been really important for us to think of what the values of Instagram;—the product—are and how decisions that we make really need to continue to reflect those values, even as we grow. So the three that we talked about are being people first; which is every decision that we make should be rooted in a real people problem that we can describe.
A "singular product team" like the one Shah describes, laser-focused on "a singular experience;" can be useful in rallying around a cause. And yet by all accounts, what Instagram is focused on at the moment is shopping. Grandiose talk about "the values of Instagram," starting with the principle of "being people first," looks silly given its context — the introduction of in-app checkout. It's easy to say you're "people first" — but if your road map prioritizes e-commerce over all else, including misinformation that could lead to a public health crisis, it becomes all too apparent which people you value.
On Twitter, Instagram chief Adam Mosseri told me the company has more people working on well-being efforts than it does on shopping.
Last year, after taking over, Mosseri introduced a range of anti-bullying tools; that signaled a broader commitment to making Instagram feel safe for its user base.
More recently, he said, the company has "wound down a number of projects; and teams to staff up our well-being efforts and a few other areas where I felt we need to do more."
Ultimately, though, Instagram is best judged by what we see when we search through those hashtags and Explore pages.
What I find most disconcerting about this story is how familiar it is.
A single-minded focus on initiatives to boost engagement and revenue, at the expense of focusing on systemic rot within the platform; is precisely what landed Facebook in its state of perma-crisis to begin with. And for all the times after 2016; that the company told us it learned its lesson, Instagram's simmering problems offer fresh reason for doubt
Support InfoStride News' Credible Journalism: Only credible journalism can guarantee a fair, accountable and transparent society, including democracy and government. It involves a lot of efforts and money. We need your support. Click here to Donate