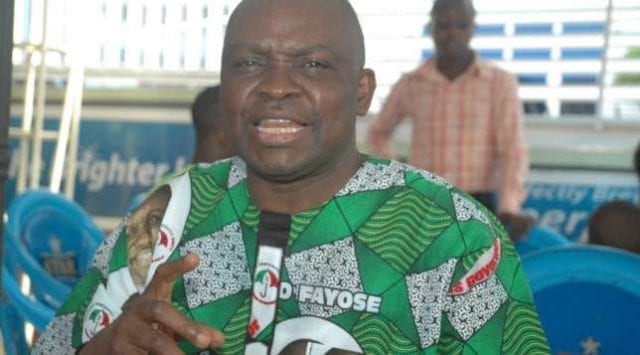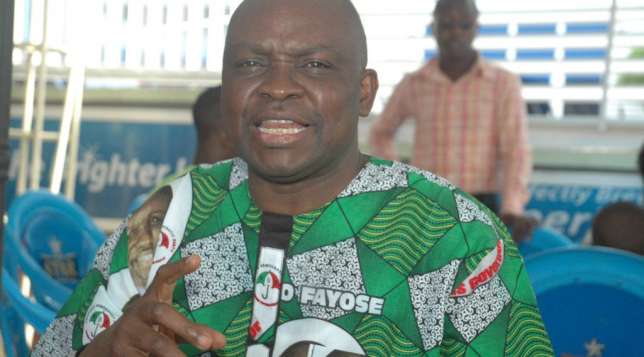 Ayo Fayose of Ekiti state has said that Kayode Fayemi's defeat in the July 14, 2018 governorship election will be his congratulatory gift to the newly elected All Progressives Congress (APC) chairman, Adams Oshiomhole.
Fayose said this while reacting to a statement made by Senior Special Assistant to the President on National Assembly Matters (Senate), Senator Ita Enang.
According to the News Agency of Nigeria (NAN), Enang said the APC convention will serve as a quit notice signal to the Peoples Democratic Party (PDP) in Ekiti State.
He said "President Muhammadu Buhari, who initially was being deceived with the fake popularity of Fayemi in Ekiti, has seen the reality, likewise Vice President Yemi Osinbajo, who equally has capitulated.
"While the President said though he wished Fayemi would win but elections are not predictable, Osinbajo said any party could win. This is because they have been told the truth. How can Fayemi win when he lacks the support of the critical sectors – the voters?
"He has offended the teachers, who he demoted, harassed and planned to sack. They also know that if Fayemi comes back, he is going to sack them, so, how will teachers vote for him?
"The local government workers that Fayemi harassed and said were not necessary are not his friends.
"Recently, he said no local government needs more than 200 workers, signifying that he plans to sack them if elected. They won't vote for him."