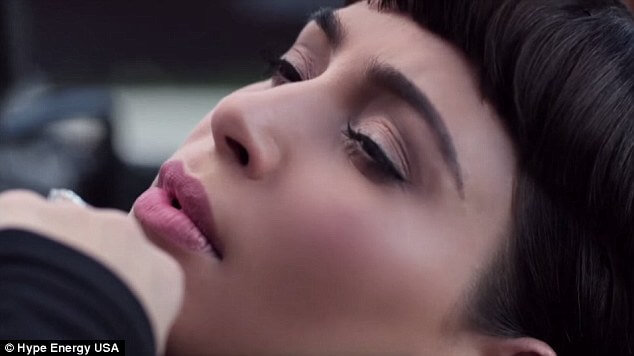 Twitter users have accused Kim Kardashian of pilfering Rihanna's shoe design, after she released images of her new fluffy sliders in her kidswear line.
The 36-year-old reality star has launched The Kids Supply x AKID collaboration to design the footwear, which has now been deemed remarkably similar to the hitmaker's styles from her Fenty x Puma.
As Kim shared the shot with her 55.6million followers on the microblogging site, users soon stormed the comments section to note the siliarities between the children's shoe and Rihanna's design, which was first launched in April.
Months ago, Kim announced she and husband Kanye West were launching their very own clothing line for children, named Kids Supply, which was frequently modelled by their four-year-old daughter North West.
At the time, Kim said: 'For the past few years Kanye and I have made almost all of our kids clothes and we have collaborated on a new kids line! TheKidsSupply has been what we've been working on for a long time. I'm so excited about this!'
They have now released the collaboration with AKID, with one of the stand-out products being the £36 ($48) fluffy sliders, which Kim shared to Twitter – leading to the huge shock from fans of Rihanna's Puma partnership.
In April last year, Rihanna released the Leadcat shoe – her plush faux fur sliders, which market for £65 ($88) – to huge success and various drops.
Now Kim's new shoe has led to a shock reaction from Rihanna fans as the reality star's Twitter account was swarmed with users pointing out the similarities between the two shoe designs and leading to mockery.
Users penned: 'damn, nothing original with you kardashians… Rihanna's Fenty Slides are the only fur sandals we acknowledge… Ok sis. Just stealing everyone's style now to get some clout…
'They look like the Fenty puma that went to a public school… Hmmmm these look kinda familiar… Try Rihanna's line. Are probably a lot more affordable than these rip offs… rihanna collaborate again with puma?… oh I smell cheap copy.'
Lets hope this die down soon.