A 50-year-old man has been sentenced to three years imprisonment after he was caught having sex the body of a woman who died of Coronavirus.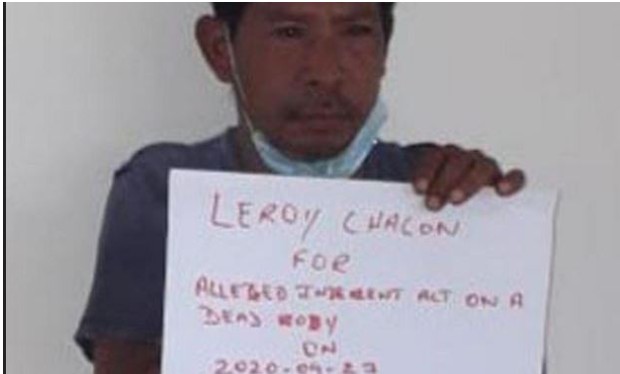 The 50-year-old man named Leroy Chacon was found guilty of having committed a sexual assault at the mortuary on a woman's body.
On Friday, October 2, Leroy Chacon was sentenced by a magistrate court chaired by Dylon Bess, via zoom.
On September 26, 2020, there was a sexual harassment incident.
Leroy who slept with the dead body of a woman who died of coronavirus broke into a mortuary to carry out the horrific act.
He was arrested by the Police in Guyana, South America then had to spend time in quarantine as he had come into contact with the virus.
The 50-year-old man was charged with; and found guilty of committing a sexual offence on the body of a woman at the mortuary.
Chacon, an unemployed resident of Trainline Port Kaituma, North West District appeared before Magistrate Dylon Bess; via zoom to answer to the charge.
He pleaded guilty to the charge which stated that on September 26th, at Port Kaituma Hospital Mortuary. Further, he was performing an indecent act on the dead body of a female who died of coronavirus.
Leroy Chacon was eventually sentenced to three years in gaol by the judge.
Equally significant, numerous individuals are influenced by COVID-19 in different ways. Most infected individuals will experience mild to moderate disease and without hospitalisation will recover.