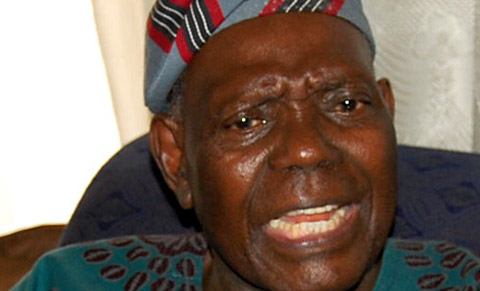 An ex-governor of Osun and pioneer Interim Chairman of All Progressives Congress (APC), Chief Bisi Akande has come out to beg those that want Nigeria to break-up.
He recently revealed that anyone with such thought should bury it immediately.
According to him, letting Yoruba break away from Nigeria could lead to bloodshed and avoidable civil war that would further decimate the people.
He added that the simple truth we must all know is that Nigeria cannot afford to witness another war.
His words, "Those agitating for a Yoruba nation should have a rethink. This country must remain united to save it from war.
"Yoruba will be in war for another 100 years if Nigeria is allowed to break."
"Those tormenting Nigeria are doing so because they are products of failed states. It is a difficult task to stop crimes, particularly in a corrupt society."
"Now that some Nigerians are talking about breaking because of difficulties, they didn't know that a man who can not endure will collapse and die. Only enduring country can stay."