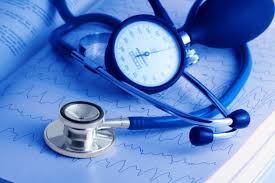 The Minister of State for Health, Dr. Osagie Ehanire, has said during a reception organized over the weekend to congratulate him on his recent appointment as Minister of the Federal Republic of Nigeria that the Primary Healthcare Service in the country needs to be scaled up, so that the country can overcome the basic health challenges facing Nigerians.
The release from the Publicity Department of the Federal Ministry of Health on Monday December 7, 2015 indicated that the event was organized in his honor by members of the Edo/Delta Health Professionals and attended by professionals from the public and private health sectors. The Minister pledged his commitment to working amicably with all medical practitioners, maintaining that he would allow justice and fair play to be his watchword while discharging his  duties in the Health Ministry.
Health minister expressed appreciation to the organizers of the event and solicited for cooperation and support from the professionals. He also promised not to disappoint them, stressing that synergy and the spirit of team work among all healthcare givers would be  paramount, if the sector must take back its place as the noble profession it was known to be.
Also speaking at the occasion, the Inspector-General of Police, Solomon Arase, advised the Minister to stand on the part of professionalism and integrity as the key qualities of an excellent public servant.
ABUJA (Federal Ministry of Health Report)