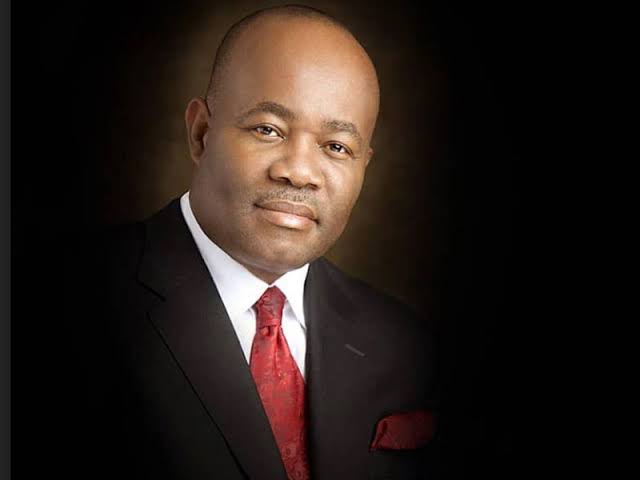 Sen Matthew Urhoghide has come out to deny that he has benefitted from contracts awarded by the Niger Delta Development Commission (NDDC) as alleged by Niger Delta Minister Godswill Akpabio.
He recently revealed that Akpabio saying he is a beneficiary is unfortunate and a wicked lie.
According to him, he is sure that Nigerians will see between the lines of Godswill's mischief and determine the truth.
He added that Akpabio's records are far from correct and he is completely clueless about what is going on.
His words, "It has always been known that the two chairmen of the committees on NDDC in both chambers yearly exhibit unusual influence to the exclusion of committee members and even the management of the NDDC in appropriating funds to details embellished in the budget after the passage of line items at the plenaries."
"For Akpabio to say I have been a beneficiary is unfortunate and is a wicked lie and I just believe whatever mischief he wanted to perpetuate, I think Nigerians, through my own explanation, should be able to read between the lines."
"Akpabio's records are not even correct. The contracts (NDDC) I have attracted to my constituency are in excess of 11. Akpabio does not know what is going on."