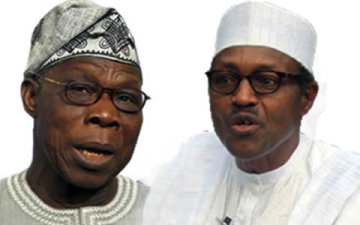 The immediate past Minister of State for Defence, Senator Musiliu Obanikoro, on Wednesday described former President Olusegun Obasanjo's endorsement of the All Progressive Congress presidential candidate, Muhammadu Buhari, as meaningless.
Mr. Obasanjo, while in Kenya for the launch of his new book, My Watch, on Tuesday, publicly endorsed Mr. Buhari at the expense of his former political godson and incumbent President Goodluck Jonathan, who he said was courting a military coup.
Rejecting arguments in some quarters that Mr. Buhari would be dictatorial given his antecedents, the former Nigerian leader said: "The circumstances Buhari will be working under if he wins the election are different from the one he worked under before, where he was both the executive and the legislature – he knows that".
He also justified his endorsement of the APC flag bearer, saying he is "smart enough. He's educated enough. He's experienced enough".
But Mr. Obanikoro, who is presently enmeshed in an elections rigging scandal in Ekiti State, said via Twitter in reaction to the endorsement: "Obasanjo's endorsement of Buhari is meaningless in Yorubaland and should be treated as such across Nigeria. Nigerians have not forgotten how Obasanjo subverted the democratic process with his failed 3rd term agenda".