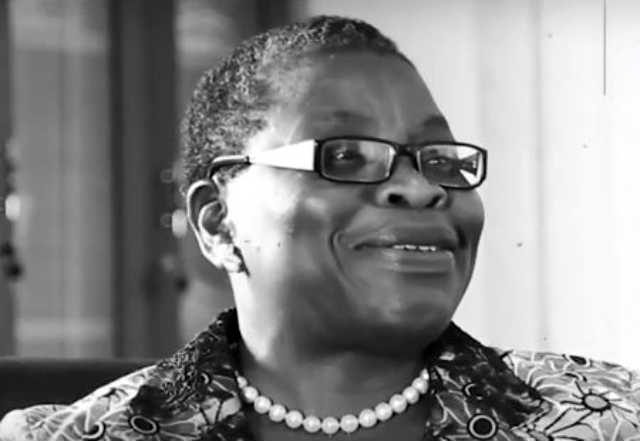 Joyce Banda has backed the presidential candidate of the Allied Congress Party of Nigeria (ACPN), Dr Oby Ezekwesili, to win the 2019 presidential election.
In her endorsement of the former Minister of Education on Wednesday, November 21, 2018, Banda noted that Nigeria needs a leader like her with international exposure and accountable skills that would help the nation's growth.
Banda, who was Malawian president between April 2012 and May 2014, explained how Ezekwesili had saved her from corruption allegations and said such skills can be used to move Nigeria forward.
While fighting corruption during my presidency in 2013, Oby Ezekwesili advised me to protect myself with a forensic audit, which United Kingdom government supported.
"I am forever grateful for this transparent, accountable daughter of Africa; a servant leader pushing Nigeria," she said.
While responding to the endorsement, Ezekwesili said she'll only promise Nigerians what her government can deliver to Nigerians if elected president next year.
She said her government would defeat corruption in Nigeria so as to ease job creation and boost the economy. She also assured that her government's policies would cater to every Nigerian and not a select few.
She said, "When I make these promises, I do them with the realisation that you are tired of broken promises. The broken promises of previous administrations are still fresh in your memories and it has tainted the way you look at politics. That is why as a principle, our campaign will only promise what we can deliver, and will deliver what we promise.
"Our politics is the promise of a new, honest start to rebuild and renew our country. Our direction is clear; and our destination is also clear. When we deliver, we would rebuild the crucial bonds of trust between the people and their government without which a democracy cannot flourish.
"This election is the most important of our lifetime. I believe that the next four years could determine the next 40. If we fail to get it right, what would we tell our children? What manner of consequences would befall us? What would another four years of wrong leadership mean for you and I? More poverty. More divisions. More corruption. More debt. More insecurity. More disregard for human rights. More and more of the same."