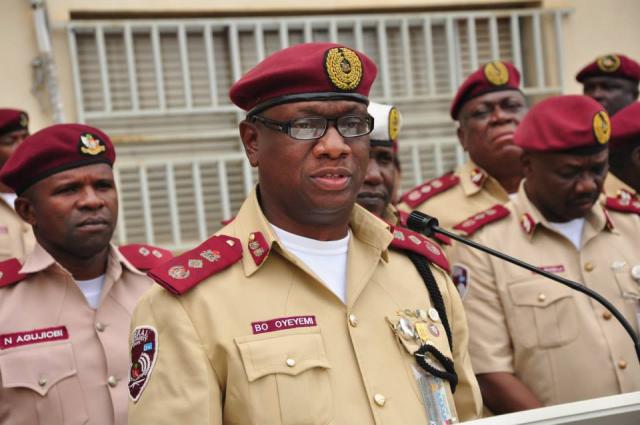 The Federal Road Safety Corps (FRSC) in Ogun has ordered all its officers to be more dedicated and disciplined while discharging their duties.
Mr. Ahmed Umar, the new Sector Commander of the corps in Ogun revealed this recently during his familiarisation visit to Idioroko FRSC Unit Command.
Acccording to him, members of the corps have to do this to further deliver enhanced services to Nigerians across the country.
He added that officers must shun bribery and corruption that will do nothing but tarnish the reputation of the agency.
His words, "I want to advise the officers and men of the unit and Special Marshals to sustain the good works, maintain focus and shun bribery and corruption capable of tarnishing the reputation of the agency."