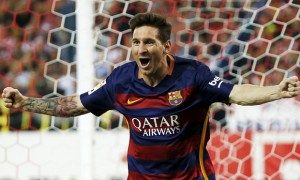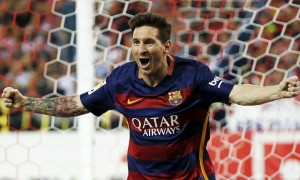 Lionel Messi told his countryman and former Argentina international Juan Sebastian Veron that he had a desire to play for Internazionale in Serie A.
The Barcelona talisman is out of contract at the end of the 2017-18 season and he's been linked with numerous teams that might be potentially interested in his services.
However, Veron, who played for Sampdoria, Parma, Lazio and Inter, told Tuttosport that Messi expressed his wish to play for the Milan club at some point in his career.
"It's been a few years, but one time he told me he would like to play at Inter," Veron said. "But let me be clear, this was something that happened in the past.
"[Oil tycoon Massimo] Moratti was still there and, frankly, I see it impossible that Leo leaves Barcelona."
Barcelona say they remain committed to re-signing Messi, along with fellow playmakers Neymar and Luis Suarez, who have helped the club win five trophies in 2015 including the Spanish Primera Division title, Champions League, the Copa del Rey, UEFA Super Cup and the Club World Cup.