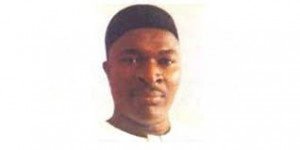 A two-term member of the House of Representatives, Honourable Patrick Asadu has been invited by the Police over alleged forgery of the People's Democratic Party (PDP) primary elections result sheet.
According to the warrant of arrest issued by the police in Enugu, Asadu, who represents Nsukka/Igboeze South Federal Constituency in the House, was alleged to have forged the PDP result sheet for the primary conducted by the party to elect its candidate in December 2014.
The warrant was issued in response to the allegation levelled against Asadu by Dr. Ikechukwu Ugwuegede that he forged the House of Representatives primary election result.
Documents made available to journalists show two different primary election result sheets, both bearing the same serial number, but returning different persons as the winner.