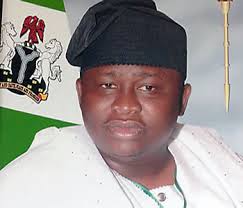 1. The attention of the media office of Senator Buruji Kashamu has been drawn to the rebuttal purportedly issued by the media office of Senator Solomon Adeola (a.k.a Yayi) denying that he never told Senator Kashamu that GNI informed him that he gave Senator Kashamu and some PDP leaders money ahead of the 2015 general election.
2. Ordinarily, we would not have reacted to the statement owing to the factual errors and inaccuracies on its face, but for the need to set the records straight.
3. First, Senator Kashamu was not in Sagamu and so could not have spoken or addressed any meeting there.
4. On the issue of what Senator Adeola (a.k.a Yayi) told Senator Kashamu, anyone who knows and understands our brand of politics and politicking should know that it is commonplace for politicians to deny anything. That anyone denies does not make it a lie.
5. Even GNI has denied ever telling Senator Adeola anything of such. However, the truth lies somewhere in between, for as it is said there is no smoke without fire.
6. Senator Kashamu does not have any reason to lie against GNI and then single out his colleague, Senator Adeola (a.k.a Yayi) as having told him a thing if he did not.
7. In fact, more facts have emerged that on the day Senator Adeola told Senator Kashamu of the money issue at the Senate, he also told him that he heard that Senator Kashamu was planning to go to court to prevent him from contesting election in Ogun State, and Senator Kashamu told him he had no such plan.
8. But beyond all these, the point should be clearly made that, as stated in Senator Kashamu's statement yesterday, the Yayi/GNI's discussion is just one of the reasons why he (Senator Kashamu) asked members of the Omoilu group and SPBK movement within the PDP to withdraw their support for GNI's governorship ambition.
9. He said GNI's utterances and political activities are indicative of someone who does not believe in the ideals and activities of the Omoilu group and SPBK movement.
10. For instance, GNI is on record as having said that although he ran in 2015 as the governorship candidate of the PDP as 2019 approaches, there could be alignment and realignment.
11. He has also established "The Believe Movement" and has told people at various meetings and fora that he is not a member of Omoilu group. So, what Senator Kashamu did was to re-echo what GNI had always said and provide a clear direction for his people beyond peradventure.
12. If Senator Adeola denies discussing GNI with Senator Kashamu when he actually did, among other issues, then we leave all to the Almighty Allah who sees the deepest things and will expose whoever is lying between them at the appropriate time.
13. However, if anyone knows that he cannot defend anything he says to Senator Kashamu in the open, he had better keep such information to himself.
14. Senator Kashamu does not trade in cheap blackmail, deceit and lies as some will do, all in the name of politics and politicking. He says it as it is irrespective of whose ox is gored.
15. Finally, while it is true that as humans we are all equal before the Almighty Allah, everyone knows his worth and level. Those running their mouth on the social media over issues they know next to nothing about had better take heed. Thank you.
---
Austin Oniyokor
Media Adviser to Senator Buruji Kashamu
Support InfoStride News' Credible Journalism: Only credible journalism can guarantee a fair, accountable and transparent society, including democracy and government. It involves a lot of efforts and money. We need your support. Click here to Donate