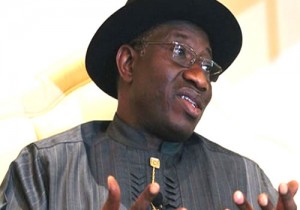 Rivers State Governor Rotimi Amaechi has slammed this fundraising for the reelection campaign of President Goodluck Jonathan, saying some of those who donated money are the people the federal government failed to prosecute for the fuel subsidy scam.
Amaechi, who was recently appointed Director-General of the Buhari Campaign Organisation, while speaking at an interactive session, also denied funding Buhari's campaign, saying Nigerians were the ones providing all the funds being used.
"Buhari did not spend money for the primaries. Anybody who said they spent money should come forward with evidence. We have maintained consistently that Nigerians would fund us and that is why we have launched our campaign we are hoping that people will contribute. It is there on our website; you will just look at the account and go and pay," Amaechi said.
He added: "That is the way we would raise our money. We would not depend on rich men. You can't fight the president on funds. See how much he raised from people who some of them collected the N2.3trillion on oil subsidy and are yet to pay back. If he is not prosecuting them for oil subsidy, why shouldn't they pay for his election?" he asked.
"The president is trying to raise over N200 million for power and then those people he is helping to raise the money are giving him N500million. We can't fight the president with money, we will fight him with the people. We will fight the president by telling Nigerians that they have to vote for change and the symbol of change for us is the APC and General Buhari. I will like to reiterate again that General Buhari did not pay anybody to vote for him at the primaries and he won because Nigerians want change," he said.
Amaechi whose new appointment as the man in charge of Buhari's electioneering campaign will affect his duty as governor of Rivers, said it's a sacrifice he has to make.
"That is why there is a deputy governor. I have a deputy who is efficient and I will also from time to time go back to the state. But we need to deliver and we are all making sacrifices to deliver this change," he said.
Speaking further, the governor said, "I don't know how people feel. The president and the federal government have not denied the fact that N2.3trillion was taken for oil subsidy and that was six months in 2011. Oil subsidy before that time was N300billion, so how did it rise to N2.3trillion and the people are not afraid?
"The federal government and all its agents were not afraid that N2.3trillion was taken. So, basically, I don't mind what I can do legally to make sure that there is a better Nigeria," he said.
Amaechi said Buhari is the perfect man to lead the country. Asked about the programmes of the former head of state for the country, he said: "The message is simple. Buhari chased away Maitasene while he was Head of State. Many Nigerians will remember that Maitasine was like Boko Haram and they were killing people in Borno and Kano and Buhari chased them away because he is a strong leader.
"We need a strong leader now to chase away Boko Haram or it will chase us away. Buhari will deal with insurgency because he has done that before. Many Nigerians would remember that when Borno was attacked by Chadian rebels, Buhari as an officer of the Nigerian Army almost chased them into Ndjamena. He had crossed the Lake Chad when President Shehu Shagari called him back. If he didn't do that, Borno would have been overrun by Chadian rebels and till today Chad has never crossed into Nigeria to fight us. It takes a strong leader to do that.
We will deal with insurgency.
"The country may be broke now because of two factors. The first which is very critical is the diversion of funds at the NNPC. That is the greatest factor for me. The level of diversion in the NNPC has affected everybody including me.
"We will deal with power because if you don't address it, you cannot tackle unemployment. The essential factor for industrialisation from elementary economics is power.
So, when you hear that people in the power sector contributed N500 million for the president's re-election, where did they get it? First, you must pay your bill every month whether you like it or not; whether you have power or not. People are now being forced to pay N75 every month whether they use power or not. So, they are being punished for not having power," Amaechi said.
Support InfoStride News' Credible Journalism: Only credible journalism can guarantee a fair, accountable and transparent society, including democracy and government. It involves a lot of efforts and money. We need your support. Click here to Donate