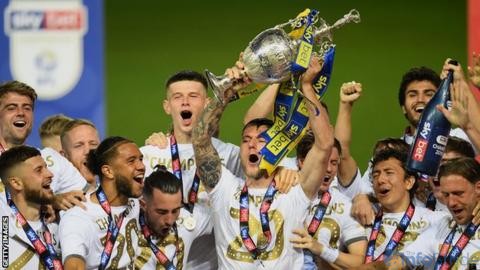 Leeds United can emulate teams like Chelsea in the English Premier League, Gordon Strachan has said.
Gordon, who played for Leeds in the early years of the EPL recently revealed that the division will be better with Leeds in it.
According to him, football fans around the globe will be happy to see that the club is back in the top division because they play amazing football.
He added that Leeds already have a good history, and what is left is for the club to work on an incredible future.
His words, "When Leeds come into this Premier League, I think football fans around the world will go, 'Leeds are back
"Leeds vs Chelsea, Leeds vs Manchester United, Leeds vs Liverpool, these are going to be games that will get watched around the world. When Leeds come up, there's a ring to it."
"Some clubs say, 'We are a big club'
"Yeah, you might have been 80 years ago and you won a couple [of trophies] way back, but that doesn't make you a big club.
"What makes you a big club is your support, your history, what you can possibly do again in the future.
"Now, Leeds are in that bracket. They're up there, they can be a Chelsea, but what they've got to do is add to the Premier League and make it grow even bigger."