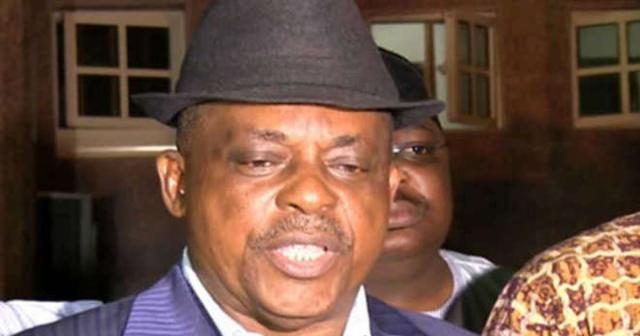 Uche Secondus has said only the party is capable of saving the country from exploding, in a sub he aimed at President Muhammadu Buhari.
He was quoted as saying, "People are being killed on daily basis, nuclear nepotism is in vogue, you have to come from Daura to be appointed into a federal position.
"Nigeria is sitting on a keg of gun powder waiting to explode, only the PDP can save it.
"This is the time for all to stand up to save this country and all eyes are on PDP to lead the way, I am ready and determined even to be arrested for us to regain our liberty in this land.
"What we have ruling Nigeria today at the Villa is a broken party and a broken government, spiritually APC has already left the villa, what we must fine tune is the physical accomplishment."