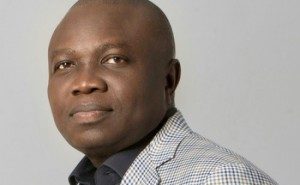 On Tuesday, December 27, 2016, Mr. Toyin Suarau, the Commissioner for Agriculture in Lagos State has assured citizens of the state of the availability and supply of the Lagos-Kebbi rice (LAKE Rice).
In the past days, certain centers where the LAKE rice ought to be available for purchase have been faced with a scarcity of the rice and insufficient supplies.
According to Suarau, "As from Wednesday, December 28, 2016, all designated retail outlets and centers will have enough supply of the product to meet growing demands of residents."
"The product, which is packaged in 50kg, 25kg, and 10kg bags, is being sold at N12, 000, N6, 000 and N2, 500 respectively". Whilst defending the method of distribution, Suarau made it known that the major reason for distributing the rice based on senatorial districts is to ensure availability and to prevent people from diverting the products or selling it illegally.
The Commissioner further provided the list of available locations for the purchase of the rice. "The product will also be on sale at the following locations in Lagos West Senatorial District; Lagos State Agricultural Development Authority (LSADA)/Farm Service Centre, Oko-oba, Agege; Lagos Agricultural Inputs Supply Authority (LAISA), Ojo; Farm Service Centre, Marina-Badagry; and Ikeja Grammar School, Bolade, Oshodi."
It should be recalled that the LAKE rice is a result of the alliance between Lagos State and Kebbi State to ensure the development of agricultural commodities like rice, wheat, groundnut, onions and maize.
Government officials and Nigerians, in general, have lauded the initiative. President Muhammadu Buhari was reported to have said that what both states have done, "Is an evidence of a new base being laid for the Nigerian economy, founded and propelled by agriculture, away from substantial dependence on oil and gas for national revenue.
"It gladdens my heart to get reports of our citizens rushing to purchase this cheaper local rice to enable them and their families enjoy the Christmas and New Year celebrations," the President said.