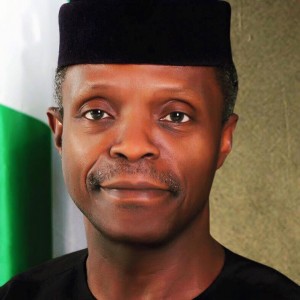 Vice President Yemi Osinbajo has attributed the current economic recession in the country to the loss of revenue as a result of pipeline vandals activities.
Answering questions from journalists in Abeokuta on Sunday, September 11, 2016, Osinbajo said almost 60 per cent revenue has been lost due to the activities of pipelines vandals in the Niger-Delta.
Osinbajo also disclosed that the nation has lost almost 40 per cent of the gas but expressed optimism that the country would soon overcome its challenges.
He said: "One of the key reasons why we are in recession is the fact that we lost about 60% of our revenue due to the vandalization of the pipelines on the Niger/Delta and we lost almost 40% of the gas.
"I have a strong belief that by the grace of God, we will be able to resolve that. Once we are able to resolve that, we would at least be able to earn more revenue. If revenue grows up, it is an added advantage," he said.
Osinbajo also disclosed that the Federal Government has began diversifying into agriculture and solid mineral in its bid to revive the economy.