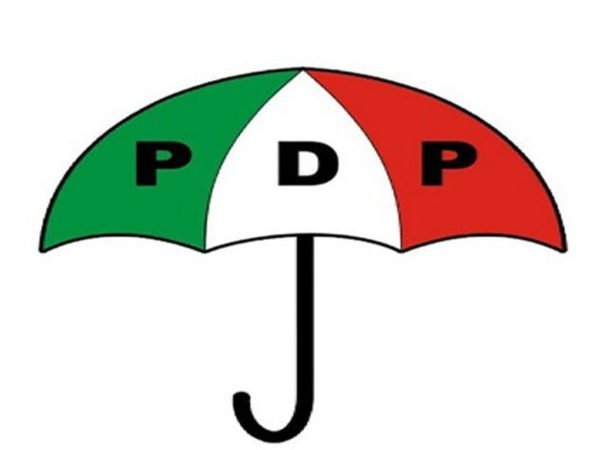 The Peoples Democratic Party, PDP, has said moving the inauguration of President Muhammadu Buhari for a second term in office from May 29 to June 12, still does not change the fact that the 2019 election was rigged.
PDP said this as they reacted to a statement from FG that the important date will hold on the 12th of June, a day Nigerians went out in their numbers to vote for Moshood Kashimawo Olawale, MKO, Abiola in 1993 in a free and fair manner.
Their statement read, "It is clear that the Presidency and the All Progressives Congress, APC, being tormented by the guilt of violating our electoral processes, can no longer boldly approach the oath book on May 29, due to the burden of illegitimacy and now seeks refuge in the sanctity of June 12, our Democracy Day.
"The Presidency and the APC from our recent history, have demonstrated that they are totally averse to democracy. They should therefore steer clear of our Democracy Day, having violated all our democratic ethos in manipulating the Presidential elections and upturning the mandate of the people; the same injustice which Chief MKO Abiola, the symbol of June 12, fought and died for.
"Chief Abiola stood and died for democracy. Any attempt therefore to schedule any event related to the outcome of the rigged 2019 Presidential election on June 12 would be an open desecration of the sanctity of the Democracy Day and a direct assault to the sensibilities of Nigerians.
"Moreover, the PDP rejects this absurd desperation by the Presidency and the APC to overshadow the import of our Democracy Day and stifle the quest by Nigerians to vent their anger against the democratic violations of the APC administration in the last four years.
"The PDP counsels the Presidency to note that trying to seize our Democracy Day cannot confer legitimacy to a rigged election, neither can it erase the litany of violations including human rights abuses, assault on democratic institutions, particularly the Legislature and the Judiciary; clamp down on opposition figures, clipping of the media, extra-judicial killings, arbitrary arrests and illegal detention of citizens, and the rigging of the 2019 Presidential election."