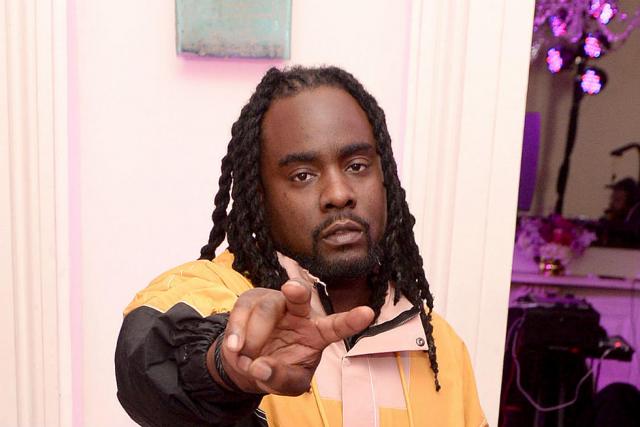 Popular rapper, Wale has shared a screenshot of a very harsh DM he received from a woman for not acknowledging her nephew who is reportedly his 1-year-old fan.
In the direct message, the woman alleged that the lyricist repeatedly got tagged to videos of her nephew listening to his songs but he did not repost them.
She then vowed to tell her nephew how much of a bad person Wale is when he grows up since "he can't reciprocate the love a 1-year-old is giving him".
See what the fan shared,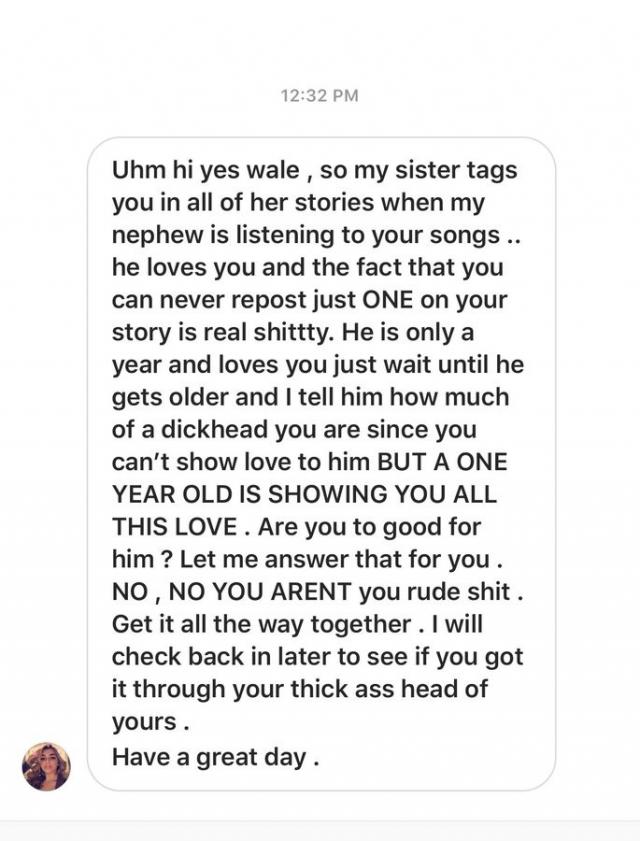 Wale simply suggested that her complaint was crazy.
LOL.