Many are dubious as to the true value of blockchain. The recently concluded CoinGeek Conference broadcasted live in Zurich, Switzerland demonstrates just what the hype is all about in blockchain.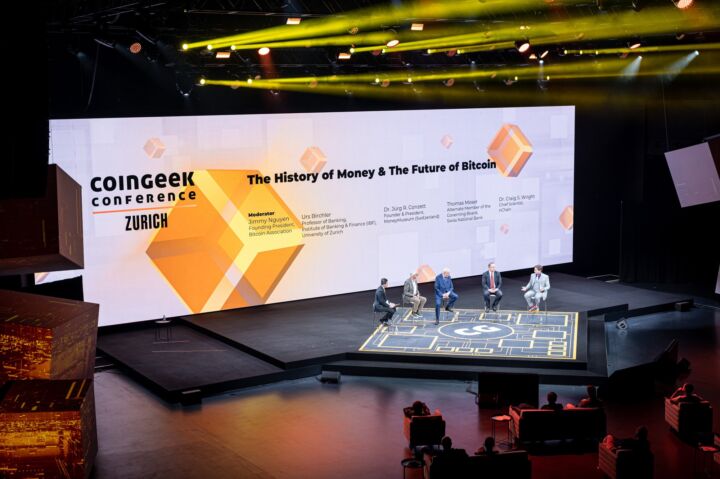 The three-day event not only updates viewers about what is happening in the BSV ecosystem but more importantly, educates people about the real merits of blockchain for enterprises and industries.
A panel discussion focusing on how blockchain can resolve long-standing issues in affiliate marketing and performance advertising is one of the enlightening parts of the conference, with guest speakers promotion marketplace TonicPow CEO and co-founder Luke Rohenaz, Orlando-based advertising firm Net Conversion co-founder and managing partner Frank Vertolli, and performance marketing agency AffiliateINSIDER founder and CEO Lee-Ann Johnstone.
The discussion is moderated by lead iGaming industry reporter Becky Liggero Fontana, who also started out in affiliate marketing. It must be noted that Johnstone and Vertoll present unbiased opinions as they are not part of the BSV ecosystem, but has seen the benefits of integrating blockchain technology in resolving chronic issues in affiliate marketing and performance advertising.
"The fact of the matter is that we keep building on old systems and processes; and the ecosystem has almost become full of layer upon layer of tracking solutions, reporting solutions [and] ad-serving solutions. And so, there's this kind of mess that everyone's navigating and data is spread across multiple different platforms. And we don't have one clear linear line between a brand and a customer… We need to get to the point where we can have more transparency," Johnstone said.
"Even without privacy regulations and concerns with that, there's still just this giant, never-ending volume of data coming at us as brands and advertisers. Organizing that is an advantage and just makes the entire system better," Vertoll added.
With public and distributed ledgers, such as the BSV blockchain, data is immutably recorded in a chronological manner. This provides transparency, security and integrity of data, which is easily verifiable, making it very hard to manipulate it for whatever illegal purpose.
"Imagine how would you try to manipulate the system. Well, you could, okay we're going to add in a bunch of clicks that didn't happen after the fact or something like that. Well, it's also a timestamp server, so every time a transaction happens you know exactly when it happened; and it would be very visible on the timeline, these anomalies," Rohenaz pointed out.
Furthermore, because the BSV blockchain has no limits to scaling, it can accommodate big and bigger data and facilitate instant micropayments at very low transaction fees, the current median fee of which is only $0.000091. And this is perfect for organizing and analyzing data for performance advertising, and eliminating record discrepancies and providing instant payments for affiliate marketing.
"The payment of these micro-amounts using the blockchain when an action takes place is quite powerful when you think about how you can engage communities to mobilize around your brand or to share information. Even in the PR world, it could be quite revolutionary in terms of how people get content placed and where they get that content placed to reach micro pockets or niches of audiences that traditional advertising—'just pray and pray' kind of tactics don't really work for us," Johnstone explained.
"The benefit is that the money earned can be redistributed and reinvested to scale campaigns because you're receiving payment immediately and not a month later. I think that's probably one of the biggest touch points that is still a problem in the affiliate space… Because the payment system takes so long to credit, they can't scale when [affiliates and influencers] are on to something good," Johnstone added.
Even as marketing technology continues to improve, but if the core problems of delayed payments and data overload, discrepancies and manipulation have not been resolved, then these innovative tools would not reach maximum efficiency. It is crucial for data and payments to be managed properly in order for advertising to really reach its target audience. Companies need to proactively learn about blockchain in order to know how to fully utilize and apply the technology.
Support InfoStride News' Credible Journalism: Only credible journalism can guarantee a fair, accountable and transparent society, including democracy and government. It involves a lot of efforts and money. We need your support. Click here to Donate