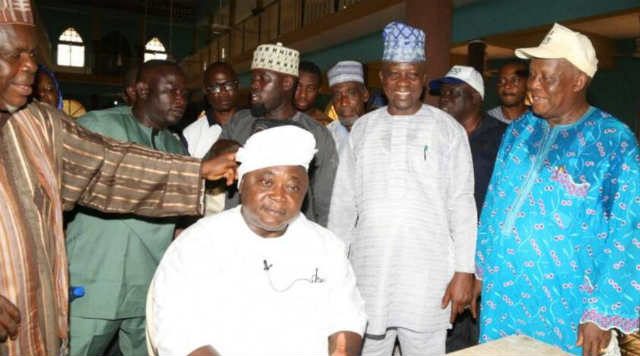 Notwithstanding the arrival of Hon (Dr) Ladi Adebutu around 8.00pm on March 26, 2018, the people of Isheri Community trooped out enmasse to witness the presentation and hand over of 500KVA transformer donated by the 2019 most prominent governorship contender for the benefit of the whole people of Isheri.
Also, the residents of Bungalow/Sawmill Area in Ifo were not left out as they took possession of a 500KVA transformer.
While addressing party loyalists at Akute playground as part of the familiarisation tour to Ifo Local Government, the federal lawmaker remarked that for Ogun State to achieve greatness, the interest of the people should be placed above anything. He added that the agenda he had set for himself was to rescue Ogun State from impunity and take it to enviable height. He emphasised the peaceful nature of Peoples Democratic Party (PDP) as the party Ogun people needed at this time to bring succour, happiness and progressive development to the gateway state.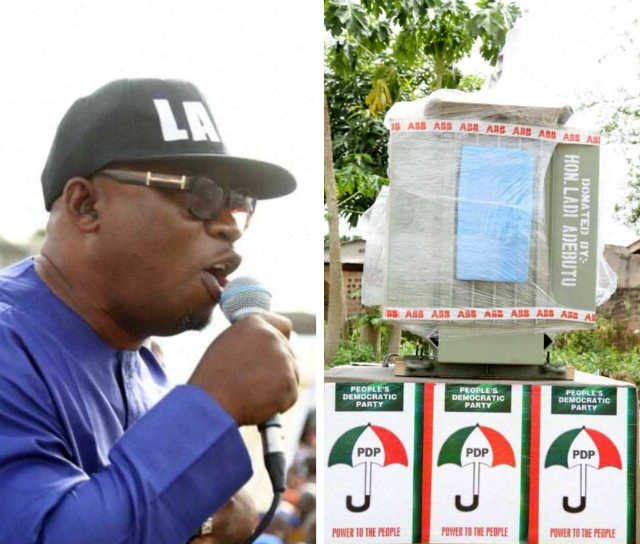 In a related development, APC legislator, Hon Biyi Adeleye, representing Remo North Local Government at the Ogun State House of Assembly formally declared his defection to PDP. The defection of Hon Adeleye, while others are being awaited, now makes it three APC legislators who have decamped to PDP recently. Others are Hon Sola Sonuga, Ikenne State Constituency and Hon Yemi Harrison, Ogun Waterside State Constituency.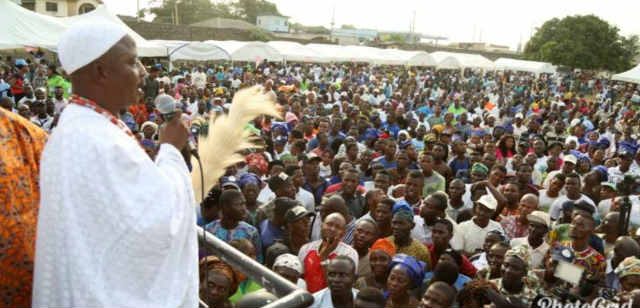 Oba AbdulAzeez Adetoyese, the Oba Isegun General, Agbado, gave his blessings to Lado on his 2019 aspiration.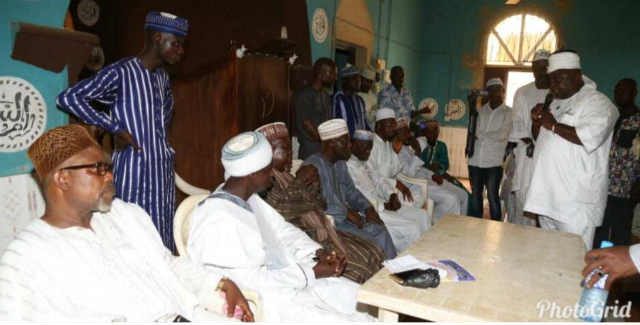 A significant development was the installation of Hon Kamorudeen Adebutu as the Mogaji Adinni of Ifo Local Government by the League of Imams and Alfas. Remarking, Adebutu, who is the Balogun Adinni Sumuratu Li-Mumineen of the Source, Agbaji, Ilorin, acknowledged Islam as a religion of peace and pledged to protect the interest of muslims in the state and beyond.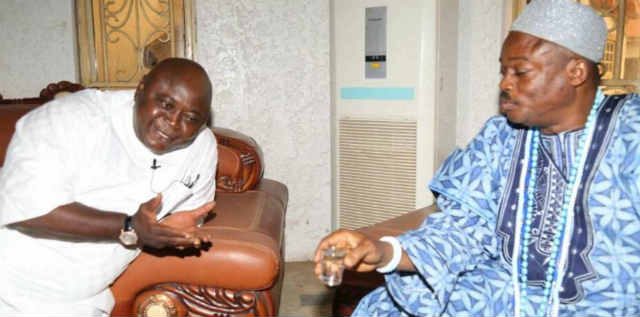 Earlier, the billionaire businessman paid a courtesy visit to the palace of Onifo of Ifo, HRM Oba Samuel Oladipupo, Ayerounwi I.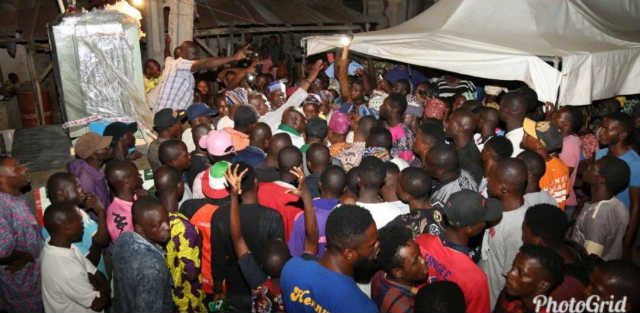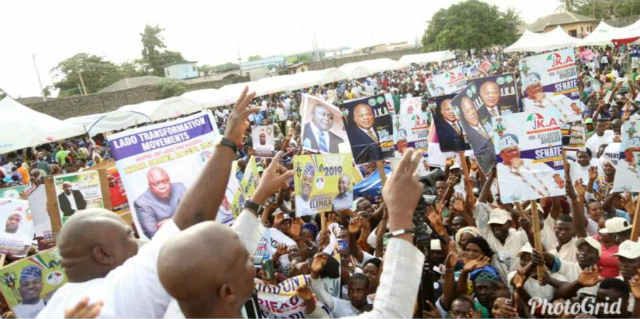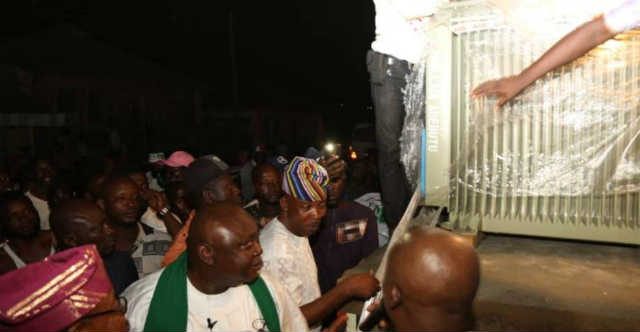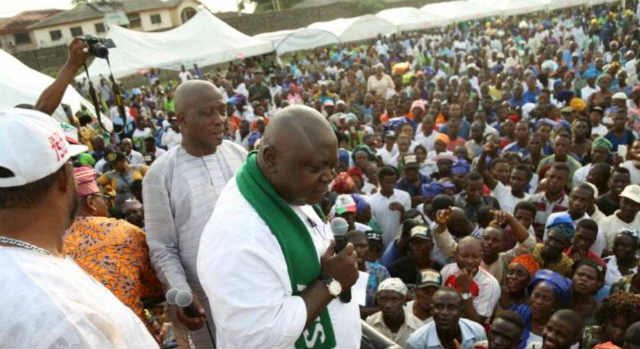 Credit: Prince Deji Babington-Ashaye