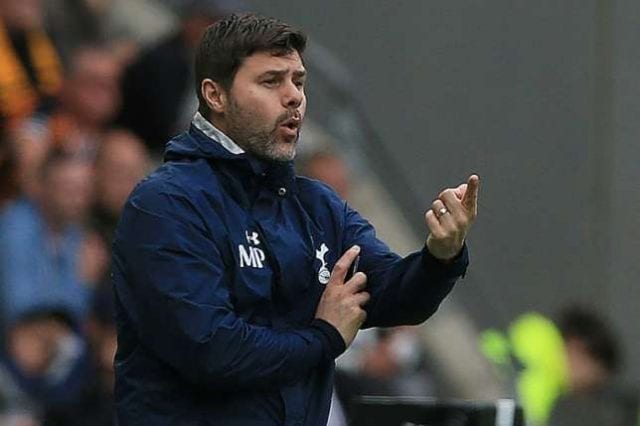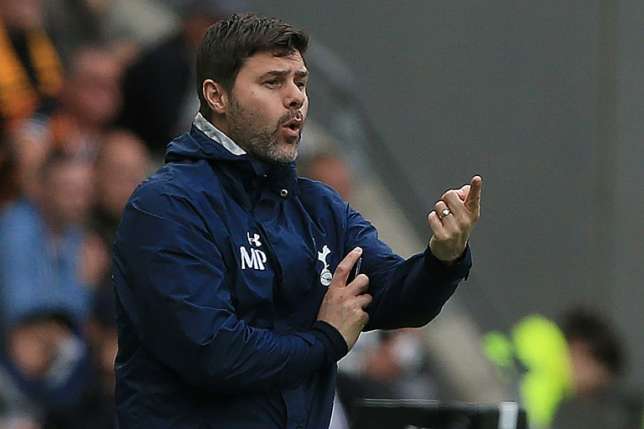 Spurs boss, Mauricio Pochettino has lent his support to Everton's Andre Gomes after the ex Barcelona player was carried off the pitch after a terrible injury in Toffees' 1-1 draw with Tottenham.
Andre was lifted off after a collision with Serge Aurier, following a trip by Heung-min Son. Both Son and Aurier were clearly concerned about the incident, and the South Korean forward was controversially red-carded by referee Martin Atkinson.
Tottenham led during that time but conceded an equalizer after the red via Cenk Tosun's stoppage-time header.
Disregarding the result, Pochettino was more bothered about Gomes' horrific injury.
His words, "We feel very sorry,"
"It was a really bad situation and bad luck with how he landed in the action and we can only send our best wishes and, of course, we are devastated for the situation.
"Football is not important, he is important. We can talk about football but we are feeling bad, feeling sorry and devastated for what happened because it was so difficult."
On Son, "He was devastated,"
"It was a situation that was very confused, it was difficult to keep calm.
"After, when you watch the action on TV, it is never the intention and it was never a tackle to do what happened after. It was very bad luck for Andre, very bad luck for Everton and the finish with a red card for Sonny was really unfair."
"The feeling changed in this moment,"
"We were playing well and it was under control and we were more close to the second goal than the draw.
"Then things changed and they started to create a little bit more. They had more chances and, of course, it is difficult to assess the last 10 or 12 minutes.
"But talking only about football, I am happy with the performance and the way the team competed. It was a very difficult game against a very good team like Everton and I think we were good until Sonny was sent off."