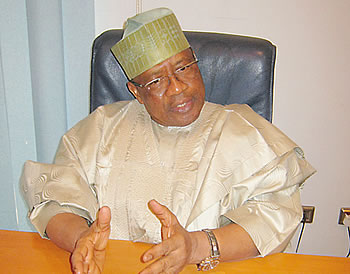 Former Military President, General Ibrahim Badamasi Babangida (retd.), has denied having a Twitter account or any other account in the social media through which anybody could relate with.
IBB's denial comes barely a week after former President Olusegun Obasanjo also disowned all social media accounts operating in his name.
The former ruler in a press statement signed by one of his aides, who is also the publisher of an online magazine, Alhaji Iliyasu Dhacko, Ajiya Minna and made available to journalists on Friday, said he was miffed by the disclosure recently of spurious use of his name by some dubious elements on a social media account.
Mr. Babangida, who said he was not against the usage of his photographs in the media, however, advised that his pictures be put to judicious use.
According to the statement, the retired general expressed dismay that Nigerian youths, who are supposed to be looked up to as leaders of tomorrow, were degenerating into social miscreants and creating disaffection with the social media.
Babangida advised that the media instead should always be used to foster unity as the country at this trying period he said, needs positive contributions of all Nigerians to get things right.
He also advised politicians to desist from engaging the youth in thuggery but more in constructive ventures beneficial to all, adding that any further use of social media account in his name would be treated as fraud with the originator handed to the appropriate authority.