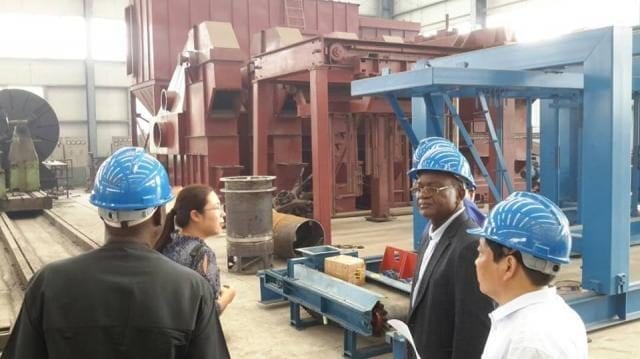 Governor Samuel Ortom of Benue State has requested the core investor in the Star Cement Factory, Igumale, to ship the equipment they have produced for installation before the end of the year.
The governor gave the ultimatum at a meeting with the management team of Zhengzhou Cangxi Industry and Commerce Development Company Limited which is one of the subsidiaries of Henan Sure Bright Group at their factory site in China.
The Governor stated that if the equipment did not arrive by the end of the year the state would have to review its commitment to the project.
He stated that the ultimatum became necessary after the core investor's inability to deliver the equipment as he had promised last year thus making the visit to ascertain their availability necessary.
Governor Ortom said the state government has fulfilled its obligations and had long expected the installation of the equipment for the take-off of the factory.
Plant Manager, Mr Pan Hul Sheng, who maintained that the fabrication of the equipment had been completed stated that what had delayed shipment was certification from the Chinese government but assured that the document would be received and the equipment shipped by October this year.
He stated that as businessmen they were also interested in completing the factory so as to begin to get returns on their investment.
The management team later conducted the Governor and his team round the factory and showed them the equipment.
The team included Commissioner of Industry, Trade and Investment, Dr Tersoo Kpelai, Special Adviser on Media and ICT, Mr Tahav Agerzua, Senior Special Assistant on Special Duties, Mr Abrahams Kwaghngu, as well as officials of Blue Diamond Logistics Worldwide, Mr Festus Mbisiogu. (BESG)