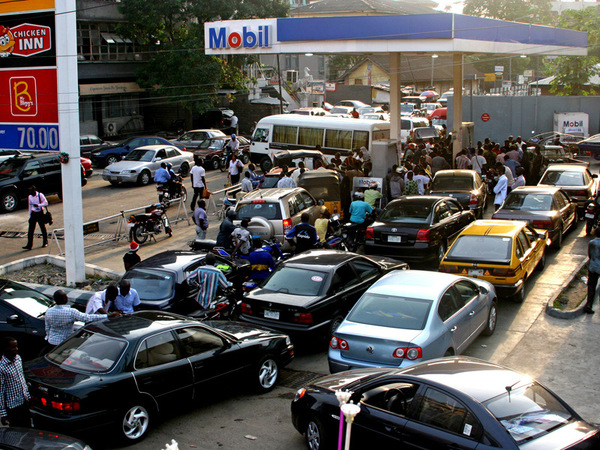 The Executive Secretary of Petroleum Product Pricing and Regulatory Authority, PPPRA, Senator Farouk Ahmed, said on Tuesday that the fuel scarcity currently being witnessed in some parts of the country was caused by the two rounds of devaluation carried out by the Central Bank of Nigeria between November last year and February 2015.
Speaking when he appeared before the Senator Magnus Abe-led Committee on Petroleum (Downstream) to defend their 2015 budget, Ahmed said the committee that the devaluation caused huge confusion in the oil sector as the petroleum agency did not know the exchange rate to be used for payment on fuel importation.
He said the marketers could not deliver the cargoes of fuel expected from them because they were unsure of the exact delivery cost as a result of the devaluation, adding that the old template used for paying the marketers was no longer useful.
Ahmed said PPPRA had to seek the advice of the apex bank before it could eventually draw up a new template.
He, however, stressed that the crisis had eventually been resolved as the Budget Office on Monday approved payment for outstanding bills that the marketers are being owed.
He also said the truce was brokered after a meeting of the Ministry of Finance, PPPRA and other relevant agencies.
Ahmed said, "The recent events have to do with delay in the arrival of cargoes. Non-arrival of cargoes made it difficult for petroleum motor spirit to be delivered. What actually complicated it was the devaluation of naira – two times.
"The first one that took place on November 28 devalued Naira from N155 to N168 to $1. The second one that took place on February 18 brought the exchange rate to N199 to $1 – these two developments brought a lot of confusion into the oil sector.
"Marketers were not sure of the actual delivery cost. We had to draw a new template as advised by the CBN. The delay we have now is caused by the November devaluation. But the reality is that the policy is clear now.
"The Minister of Finance, PPPRA and other agencies are working closely to ensure that outstanding bills are paid. And that one had been done now.
"Yesterday, (Monday) we got an approval from the Budget Office for payment of all outstanding bills. We have adjusted the template now. We have to put the exchange rate at the interbank rate. Now, we have a direction".