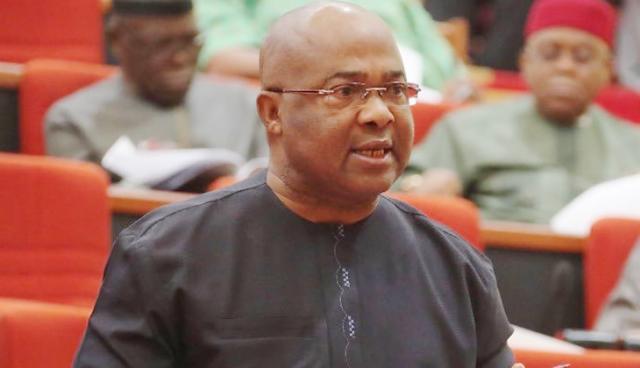 Imo State governor, Hope Uzodimma has come out to say that those saying the South East region of Nigeria is disunited are definitely wrong.
He recently revealed that Ndigbo definitely has the highest stake in Nigeria.
According to him, Igbo has a community everywhere in Nigeria and the people from that part of the nation keep doing their businesses to help improve the country.
He added that if there is anyone who needs peace and unity in the nation, it would be Ndigbo, as they live for a prosperous Nigeria.
His words, "What is rather true and incontrovertibly correct is that the Igbo have the highest stake in Nigeria because there is no community anywhere in the country, you cannot find Igbo people living there, doing their businesses and helping to improve the lot of the people there."
"As result, if there is anybody who needs peace and unity of the country, Ndigbo needs it most, because it is only when the country is united and are living in peace that the Northerners in the South and the Southerners in the North, will prosper under an enabling environment and a very convivial atmosphere to do their businesses."
"Let me use this opportunity to challenge every reasonable Nigerian, who believes in the Nigerian project, to develop an interest in whatever that will allow for national unity, national integration and national cohesion."