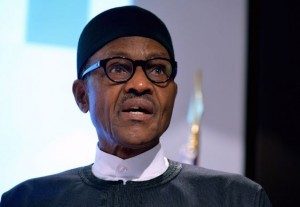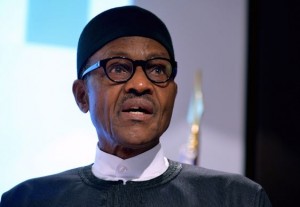 State Governors are at it again.
Under the aegis of the Nigeria Governors' Forum (NGF), the State Chief Executives marched to the nation's capital and tabled a request before Central Bank of Nigeria (CBN) Governor Godwin Emefiele and Finance Minister Kemi Adeosun.
They want the ecological funds shared.
"We are concerned seriously about the environment. The desertification in the North, oil and gas spills in the South-South and erosion in the South-East", said NGF Chairman, Abdulaziz Yari of Zamfara State.
"And we have a lot of funds in the ecological stabilisation funds. Those funds are not being discussed at National Economic Council(NEC).
"What we discuss at NEC is usually briefing on excess crude account and the federation account. But this fund is not being discussed at that platform.
"We will like to have this fund available every month because those funds are federation funds and we are having so many problems. We need the money," Governor Yari said.
We need the money.
Ecological funds are monies set aside by the Nigerian federation to tackle issues like flooding, desertification, oil spills, environmental degradation and erosion, among others.
The funds have always been under federal control.
The federal government thereafter disburses the money to tackle ecological or environmental challenges as they arise across the country.
The ecological fund enjoys a first line charge from the federation account, meaning that a percentage of the country's earnings go into the ecological fund.
Between 2007 and 2015, the fund received some N432.5B.
N48B goes into the ecological fund annually, on the average.
It's a good way to save, certain that natural disasters are a part of man's existence. The ecological fund also ensures that when there's an environmental disaster anywhere in the federation, the government at the center doesn't need to go around looking for money to tackle those.
It's a smart way to save for a problem that will certainly arise.
But now the Governors want the savings for themselves because, to hear them say it, they are so broke and cash-strapped.
Why save when States can barely survive?, their argument goes.
But it's an old argument that President Buhari shouldn't buy. It's one logic that compounded Nigeria's present economic woes.
In the Goodluck Jonathan era, the NGF which was led at the time by a certain garrulous Rotimi Amaechi, vociferously demanded that savings in the Excess Crude Account (ECA) be shared among the States.