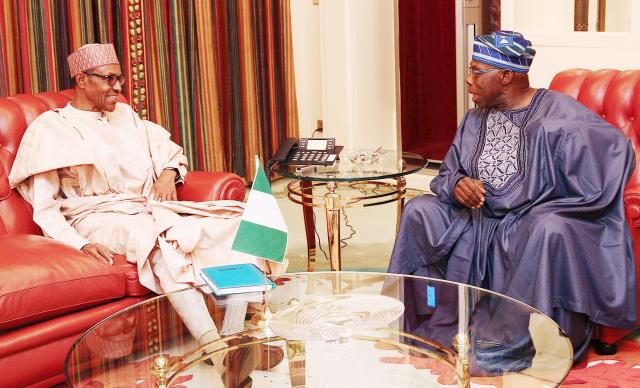 Abdullahi Adamu has alleged that ex-President Olusegun Obasanjo bribed lawmakers with N50million each to back his third term agenda.
Adamu said: "He (Obasanjo) knows, as well as I and other leading members of the PDP, that he badly wanted it and initiated the process of constitutional amendment. He bribed each member of the national assembly who signed to support the amendment, with the whopping sum of N50million.
"The fresh mint money was taken in its original boxes presumably from the vaults of the Central Bank of Nigeria and distributed among the legislators.
"The money was not his, and it was not appropriated by the national assembly, as required by law.
"Chief Obasanjo said President Buhari is selective in his anti-corruption war. I agree with him because if the president were not selective, Chief Obasanjo himself would be in the dock today on trial on charges of corruption arising from the corrupt practices in the pursuit of his third term gambit in the national assembly in 2006.
"I therefore, agree that in failing to make former President Obasanjo account for the money, President Buhari is waging his anti-corruption war selectively.
"Nor should we forget that President Buhari has also not bothered to interrogate Obasanjo's role in the Halliburton scandal for which some Americans are cooling their heels in jail. Perhaps President Buhari might wish to look in the Siemens affairs in which the Obasanjo administration was indicted," Adamu said.