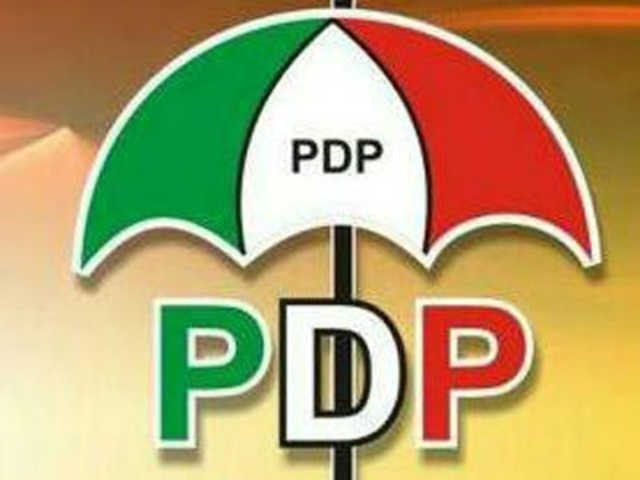 The Peoples Democratic Party (PDP) has congratulated the former Governor of Adamawa State, Mr Bala Ngilari on his victory at the Appeal Court.
The PDP congratulated Ngilari in a statement issued by Mr Dayo Adeyeye, National Publicity Secretary, PDP National Caretaker Committee, on Saturday in Abuja.
On Wednesday, the Court of Appeal in Yola, discharged and acquitted Ngilari of corruption charges levelled against him.
Ngilari was arraigned by the Economic and Financial Crimes Commission (EFCC), for misconduct in the award of contract for the purchase of 25 Toyota Hilux truck and misappropriation of over N160 million.
Adeyeye said the victory had once again affirmed PDP's earlier position that the anti-corruption war was a vendetta targeted at former leaders and members of the party and other perceived enemies of the government.
He said that Ngilari was one among many other innocent PDP members and other Nigerians, wrongly accused of corruption that had been vindicated in recent times.
"These innocent men and women have been harassed, intimidated and subjected to harrowing legal prosecution simply to score cheap political points and cow the opposition into silence."
He said that Elder Godsday Orubebe, the former Minister for Niger Delta Affairs and PDP agent in the 2015 Presidential Election was wrongly accused of fraud to the tune of N1.97 billion.
"He was later discharged and acquitted by Justice Olukayode Adeniyi of the FCT High Court on April 4, 2017."
Adeyeye also recalled the arrest and detention of some Justices of the Supreme Court by the Department of State Security (DSS), on account of various allegations of bribery and corruption.
He said that some of the Judges till date had not been charged to court for the alleged offences.
"Justice Adeniyi Ademola, his wife Omobola and Mr Joe Agi, (SAN), were all discharged and acquitted by another FCT High Court on April 5, 2017."
Adeyeye called on the Acting President, Prof. Yemi Osinbajo, to release the report of Presidential Investigative Committee that was set up in April.
The committee, headed by Osinbajo, was set up to investigate the suspended Secretary to the Government of the Federation (SGF), Mr David Lawal; and the Director General of the National Intelligence Agency, Amb. Ayo Oke.
Adeyeye urged members and supporters of the PDP nationwide to remain steadfast as the party work to regain power.