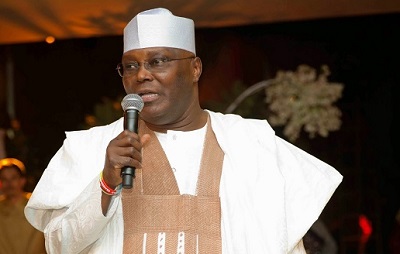 Former Nigeria's Vice President, Atiku Abubakar, has urged Nigerians to rid their hearts and minds of hate, intolerance and prejudice, which he said could promote violent conflicts and destruction of life and property in the country.
In his passionate Sallah message to the nation on the occasion of Eid-el Kabir celebration, the former vice president said every passing day he was saddened by the "deepening frenzy of hate, intolerance and bigotry", which produce toxic effects on unity and harmony among Nigerians.
According to Atiku, Nigerians should use religion to create a conflict free society, adding that "love is the universal language of all the world's religions".
The Turakin Adamawa also urged Muslims and other Nigerians to be good ambassadors of the teachings of their own religions.
While appealing Muslim faithful to pay greater attention to stemming and eliminating poisonous extremist tendencies, the All Progressives Congress chieftain urged them to ensure that people with violent ideologies are not allowed to influence the innocent in the wrong direction.
Atiku further counseled Muslims to speak with one voice against extremism because of the great harm being done to the image of Islam and its adherents.
He said the greatest honour Muslims could do to their religion, was to live by its virtues.
The Nigerian Supreme Council for Islamic Affairs, NSCIA, has declared Thursday, September 24, as Eid-el-Kabir with the Federal Government declaring public holidays tomorrow and Friday, Sept. 25.