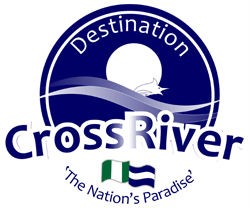 Each day that passes by in Cross River State , both the weak and the strong are always struggling to survive. It is just like the famous saying by the Leader of Dubai, Mohammed bin Rashid Al Maktoum which he gave a proper illustration about the Lion and the Gazelle. The Lion strives to get a Gazelle in order to have a meal and the Gazelle in turn must run faster than the fastest Lion or risk being perished.
It is the same thing in Cross River State, our State is believed to be a civil service State, and so both the political class and the civil servants are struggling to survive and grab anything they can lay their hands on.
Over the years, Cross River State has been known for her rich cultural heritage and fascinating carnival Calabar, but all that is almost lost now owing to the huge debt profile accrued by past administrations. Nevertheless, we must not relent as a State in preserving what nature has endowed us with. We must focus on balancing both the weak and the strong by diversifying from a beaucratic State to a State built on ideas and creativity. A State, that rewards hard work and does not comprise bringing out the best in its work force.
To ensure that we succeed, we must join the race to make Cross River great with optimism that we are going to win. After all no one remembers who comes second or first, but people recognize those that are doing great for themselves.
The development we seek in Cross River State, however, can not occur in a single day or in just one night. The development of our State can not stop once it has begun. For the Ayade government to succeed, the Ayade government must carry everybody along, both the public and private sector. The Ayade Government must focus on excellence, and have a vision where his government intends taking the State in the next four years.
Cross River State can not thrive or succeed without special attention on economic growth, education, health, security, and comfort for our citizens. The government of Prof. Ayade Benedict, as a matter of urgency, pay special attention on these key areas of note.
Our State, over the years has remained a model for other sister States in the country, we must build on the legacies of our heroes past and founding fathers and work towards promoting our culture and People.
The Prof. Ayade government has to focus on building capacity, the Prof. Ayade government has to focus on individuals with ideas and creative skills. The government of Prof. Ayade should focus more on technology and SMEs. The government of Prof. Ayade, should create an enabling environment for businesses to thrive in the State. The over dependence on government paid jobs is killing our State by the day and impoverishing both those working for the government and those in the private sector.
The world we find ourselves today is into globalization, Cross River State must not be left out in globalization and industrialization, we must embrace the positive aspect of globalization and civilization. Globalization and technology will help our State a whole lot. It will give our people the opportunity to explore and work towards self independence than over reliance on the government for a job.
Cross River State is blessed with a large expanse of land, we should be looking at the farming age and the industrialized age. Our economy can bounce back in no time if adequate attention is given to farming and industrialization. The government of prof. Ayade, should seek creative minds, minds built on ideas and not minds built on beaurcracy.
Our tourism sector needs adequate attention, our services should be improved. There should be a revolution on our tourism sector. Yesterday we were giants in tourism, today what are we? Our economy can be boosted with the tourism sector, we must as a matter of urgency act swiftly towards rescuing our tourism sector.
It is my hope and prayer that the struggle to survive in Cross River State, in the days ahead will be reduced and industrialization will take the center stage.
God bless!
Prince Thomas Abi Jr.
Writes from Calabar, Nigeria
Support InfoStride News' Credible Journalism: Only credible journalism can guarantee a fair, accountable and transparent society, including democracy and government. It involves a lot of efforts and money. We need your support. Click here to Donate