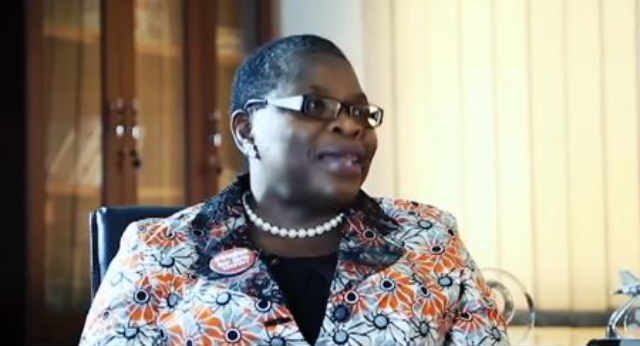 Obiageli 'Oby' Ezekwesili, the presidential candidate of the Allied Congress Party of Nigeria, has identified and proffered solutions to seven "monstrous challenges" facing Nigeria.
This was part of her policy speech, which she read out to the media, on Monday in Lagos.
Ezekwesili, who was Nigeria's former Minister of Education as well as Solid Minerals, also reiterated her call on Nigerians to reject the All Progressives Congress and the Peoples Democratic Party in 2019.
She said, "There are seven monstrous challenges that I see holding us down. To solve each of them would need bold, visionary leadership and hardwork from an intelligent government:
"Too little productivity and competitiveness of the Nigerian economy: For a nation of our size and our potentials, our low real Gross Domestic Product of $375.77bb after 58 years of independence is terribly underwhelming. Unlike China which grew in double digits over almost three decades to become a $14tn GDP economy, Nigeria's growth has been trapped in cycles of boom and bust in the classic evidence of oil price volatility and effects of Dutch disease. We need a bold economic vision to define a pathway of double digit inclusive economic growth over the next decade. That is exactly what an ACPN administration will ensure.
"Too much poverty and inequality: Extreme poverty in Nigeria is increasing by nearly 6 people every minute. In the time it will take me to deliver my speech today, about 250 Nigerians would have become extremely poor. Think about that for a second. But that is not even the worst part. According to the World Poverty Clock, if the current trends continue – or to put it another way, if we continue to elect this poverty-bringing APC / PDP leadership, the number of people living in extreme poverty in Nigeria would increase from about 88 million today to 120 million in 2030.
"That means that in the next 12 years, over 30 million more Nigerians will join the infamous number of extremely poor people who live on less than N700 per day. When a country has a GINI coefficient above 35 percent, it means the income inequality in that country is very high. Nigeria's GINI coefficient is between 46 and 60 percent. Such levels of extreme inequality has all sorts of destabilizing implications for the country. Tackling the inequality and lifting 80 million Nigerians out of poverty will be the mission of my presidency. We need to start the deliberate hard work of pulling ourselves, our friends and our families and our communities from this destructive poverty tsunami sweeping through our nation. Time is not on our side."
"Too much insecurity and conflicts: Nigeria is now the 14th most fragile nation in the world on the Fragile States Index, and the 16th most dangerous country to live in the world, according to the Global Peace Index. The country faces at least 14 major security threats across different regions, from terrorism to herders-farmers clashes, from kidnappings to organized crime and trafficking. Our young girls go to school in the morning to pursue dreams of a better life, but end up at night in terrorists' dens, raped and traumatised. Entire communities and even local government areas in this country have been driven into hunger and poverty, as their sources of livelihoods are completely wiped out due to insecurity. The value of a Nigerian life has been devalued and cheapened."
"Too much illiteracy: 13.5 million children and counting are out-of-school. That is more than the entire population of Benin Republic. Even those who have the 'privilege' of attending our schools these days receive an education that is unfit for purpose and unfit for the competitive and productive country we intend to build. Education will be the number one priority of my government. As Bill Gates, the founder of one of the most innovative companies in the world, said, 'Education is like a master switch that opens up all sorts of opportunities for individuals and societies.' I intend to fully turn up that switch if elected your president."
Support InfoStride News' Credible Journalism: Only credible journalism can guarantee a fair, accountable and transparent society, including democracy and government. It involves a lot of efforts and money. We need your support. Click here to Donate