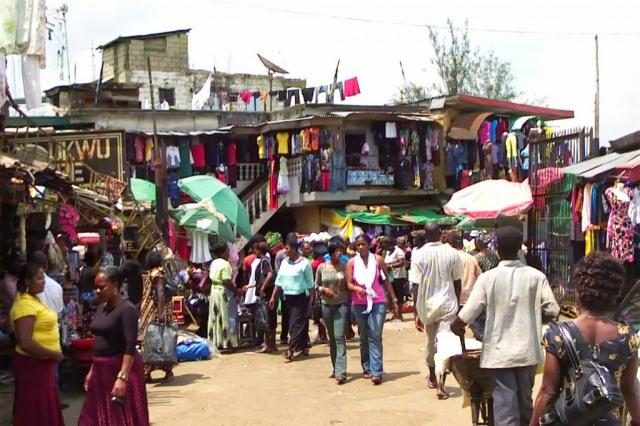 It is interesting that many people have shunned the need to focus on the gains of relocating Owerri Main Market Christened Eke Ukwu Owerri by the indigenous people of Owerri Nchi Ise and decided to adamantly and blindly focused on the pains of relocation and demolition of shanties along Dauglas Road. From onset when the Rescue Mission Regime of Imo State Governor Owelle Anayo Rochas Okorocha announced his good intentions to relocate the market to a better and conducive environment at Egbeada along Orlu Road, inline with his Urban Renewal Program they unleashed verbal attacks on him with open confrontations and all forms of name calling. Reports on the social media can prove that their level of hate speech was second to none.
There are advantages and disadvantages in all aspects of human venture or project, same is applicable to every government programs and policies. It is unfortunate that most times people focus on one side of the coin; it may be negative or positive depending on their own opinion. A typical example is the relocation of Owerri Main Market which resulted in the demolition of structures around the market, a exercise carried out by Rescue Mission inline with its Urban Renewal Program to give the old Owerri a facelift and avert future environmental disaster.
Before we join issues with those who have blindly and blatantly oppose the exercise, it is pertinent to point out that the disadvantages of maintaining the status quo of the market at its the present ugly condition will spell doom for the residents, traders , our visitors and commuters plying Dauglas Road. There is no doubt that if Owerri Main Market is allowed to stay along Dauglas Road it will do more harm than good to the good people of Imo State.
In all fairness, the relocation of Owerri Main Market and consequent demolition of shanties was a program designed with good intention to give Dauglas Road a facelift, reduce the menace of criminal and cult activities around the area as well as save the it from environmental degradation, but few cabals working with desperate oppositions and few indigenes from the area believed to have turned the market into their oil well have continued to attack the governor from all angles without showing any sign of understanding or cooperation.
It is an indisputable fact that Imo State Governor Owelle Anayo Rochas Okorocha, gave traders at Owerri Main Market more than enough time to relocate to Relief Market and Egbaada. There were reports that the time he gave them expired around December 2016 or January 2017. As a government with human face, he sounded the warning and sang it like a song for over a year but they failed to give him a listening ear, rather they blackmailed him with many unprintable names. To worsen the whole scenario they wished the governor death and rumoured that he was dead as a result of slap from a female ghost in charge of Nworie River, these were the extent they went to oppose and ridicule him.
On the other side: truly speaking there is no doubt that Owerri Main Market popularly known as Eke Ukwu Owerri is situated at the ancestral home of indigenous people of Owerri Nchi Ise, it is obvious that some of them have their family houses in and around the market. Based on culture and tradition an Owerri man has a kind of symbolic sentimental attachment to the market .
Another bitter truth that must be told about the market is that youths of Owerri Nchi Ise who collect money from the traders in the market have turned the area into their oil well or Automatic Teller Machine (ATM Card). Based on reports and observations every day, about three different groups will come for money collection with impunity, they will harass and molest traders all in the name of collecting indigenous right, they go extra mile to seize your goods if you refuse to cooperate with them. Unfortunately: Dauglass Road and other roads within the market have turned to a comfort zone to cultists and armed robbers. Without fear or favour various allegations from victims of robbery attacks within that environment point accusing fingers to youths of the area.
However: those vehemently opposing the relocation of Owerri Main Market are entitled to their own opinion but they got it wrong in two areas: first, the spreading of hate speeches against the governor, secondly: their threats to attack officials sent to champion demolition of shanties and relocation of the market which reports said they fulfilled their threats immediately they sighted government officials that came for the exercise by unleashing may ham on them, they same people painted everything black against government just to get sympathy from opposition politicians.
The relocation of Owerri Main Market is a bold and courageous step taken to avert environmental degradation as the market is located at the heart of Owerri Municipal, records have proved that there is no capital territory any where in the world where a market is located about one or two kilometers away from the seat of power, therefore the current demolition exercise is a right step in the right direction carried out to correct the mistakes of the past.
Unfortunately; critics of the Rescue Mission Administration of Imo State Governor Owelle Anayo Okorocha have craftily and mischievously misinterpreted the exercise and painted a picture that makes the whole process look like an act of wickedness against the people when in the real sense, if it is properly analyzed from an unbiased point of view, it is an act carried out in line with international best practices so as to restore environmental sanity and correct most illegalities done against ethics, principles and established laws of Town and Regional Planning.
The demolition of shanties will directly or indirectly reduce criminal activities within that area to the barest minimum and it will surely give the environment a meaningful facelift. It is pertinent to point out that any consideration to leave the market at its present condition will spell doom for the residents, commuters and marketers. In the end it will do more harm than good to the good people of Imo State and her visitors.
As a government with human face and a man with milk of human kindness Governor Okorocha gave them more than enough time to vacate the place but they refused and vehemently opposed him, they even became wiling tools in the hands of opposition political parties. Reports revealed that immediately Owerri youths confronted government officials sent to execute the exercise PDP executives in the state led by its secretary Hon. Ray Emeana were the first to visit and console them. Everything should not be politicized.
When the governor completes the exercise it will mark the end to regular presence of refuse due to huge waste from perishable goods and drastically reduce the health challenges the filthy environment has brought to the good people of Owerri Municipal. It is a positive development to see that work is going on along Dauglas Road in line with the relocation of Eke Ukwu Owerri. The road expansion will make the traffic situation so much better and the knock-on effect will be that it is easier for emergency services to get through. Once the demolition and relocation exercise are completed residents of Owerri will see the need and the improvement on the environment. It will be a great relief when the work is finished as it will bring about real benefits to both Imo State residents and visitors.
With these enormous benefits the people will surely understand that the demolition exercise and relocation of Owerri Main Market was a paradigm of development championed by the Rescue Mission Administration to make Imo Better. (IMSG)
By Chuks Nwokeji
Support InfoStride News' Credible Journalism: Only credible journalism can guarantee a fair, accountable and transparent society, including democracy and government. It involves a lot of efforts and money. We need your support. Click here to Donate