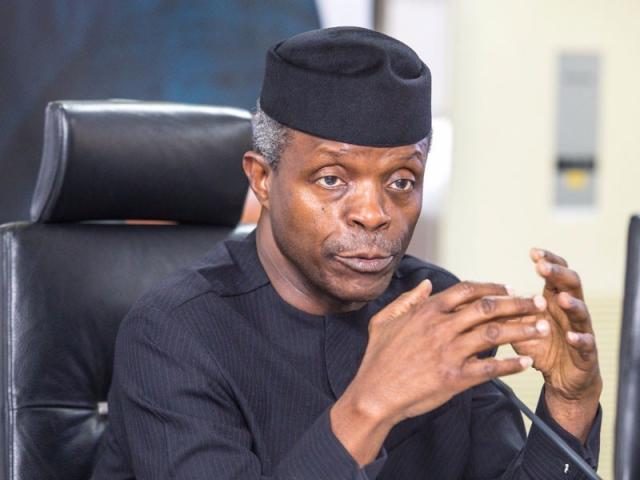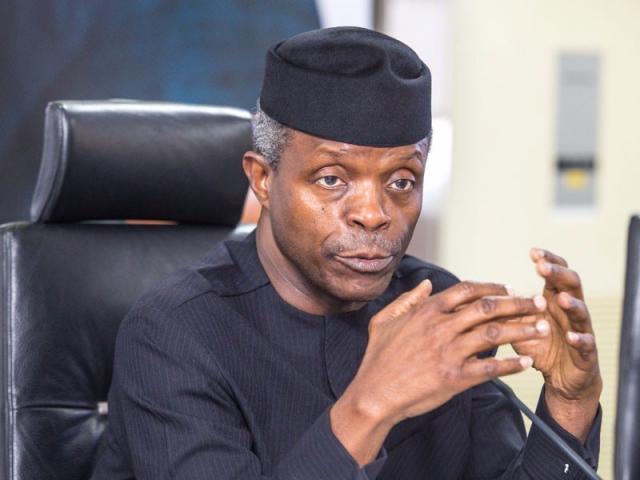 Senior Special Assistant on Media and Publicity to Vice President, Prof Yemi Osinbajo, Laolu Akande has apologized to the photojournalist of Vanguard Newspaper, Mr. Abayomi Adeshida, who was assaulted by a security aide attached to Osinbajo.
Mr. Abayomi, who was sent to over the activities of the Presidential Villa in Abuja was assaulted yesterday, November 7, 2019.
Speaking on his experience, his words, "I shocked when these DSS started beating me for no apparent reason."
"They tore off my Presidential Villa accreditation tag on the shirt and dragged me on the floor while hitting me and kicking me."
Describing the encounter between the aide and Abayomi as an unnecessary battle on Twitter, Laolu said he has apologized to the photojournalist and the issue has been resolved.
We await more news on this.
Oluyemi Oluleke "Yemi" Osinbajo (born 8 March 1957) is a Nigerian politician and a lawyer, who is the current Vice President of Nigeria, in office since 29 May 2015. He is also a Senior Advocate of Nigeria, Professor of Law and until his inauguration as Vice President, a Senior Partner with SimmonsCooper Partners, a commercial law practice.
Yemi Osinbajo SAN, GCON was born into the family of Opeoluwa Osinbajo on 8 March 1957, Creek Hospital, Lagos. Osinbajo is married to Dolapo (née Soyode) Osinbajo, a granddaughter of Obafemi Awolowo. They have three children – two daughters, Damilola, Kanyinsola and a son, Fiyinfoluwa Osinbajo.
Yemi Osinbajo was educated at Corona primary School, in Lagos. Between 1969–1975, he attended Igbobi College Yaba, Lagos, Nigeria. where he was the winner of the State Merit Award (1971); the School Prize for English Oratory (1972); Adeoba Prize for English Oratory (1972-1975); Elias Prize for Best Performance in History (WASC, 1973); School Prize for Literature (HSC, 1975); and African Statesman Intercollegiate Best Speaker's Prize (1974).
Thereafter, he studied for his undergraduate degree at the University of Lagos between 1975-1978 when he obtained a Second Class Upper Degree in Law. Here, he also won the Graham-Douglas Prize for Commercial Law. In 1979, he completed the mandatory one-year professional training at the Nigerian Law School whereon he was admitted to practice as a Barrister and Solicitor of Nigeria's Supreme Court. In 1980, he attended the London School of Economics & Political Science, where he obtained a Master of Laws degree.
Yemi Osinbajo was the Pastor in charge of the Lagos Province 48 (Olive Tree provincial headquarter) of The Redeemed Christian Church of God.