Joe Biden will use his annual presentation to the United Nations General Assembly on Tuesday to argue that he has restored US leadership on the international scene after it had eroded under Donald Trump.
After nearly 19 months of Russian invasion, officials at the White House said Biden would make a strong argument to members of the World Body to continue to support Ukraine's struggle to repel the attack.
In two Monday night fundraisers, Biden gave supporters a glimpse of his thinking, telling them that he had stood up to Vladimir Putin's invasion and wondering if Trump, the favorite for the 2024 GOP presidential nomination, would have tried to help Ukraine stop the Russian land grab if he had been in power.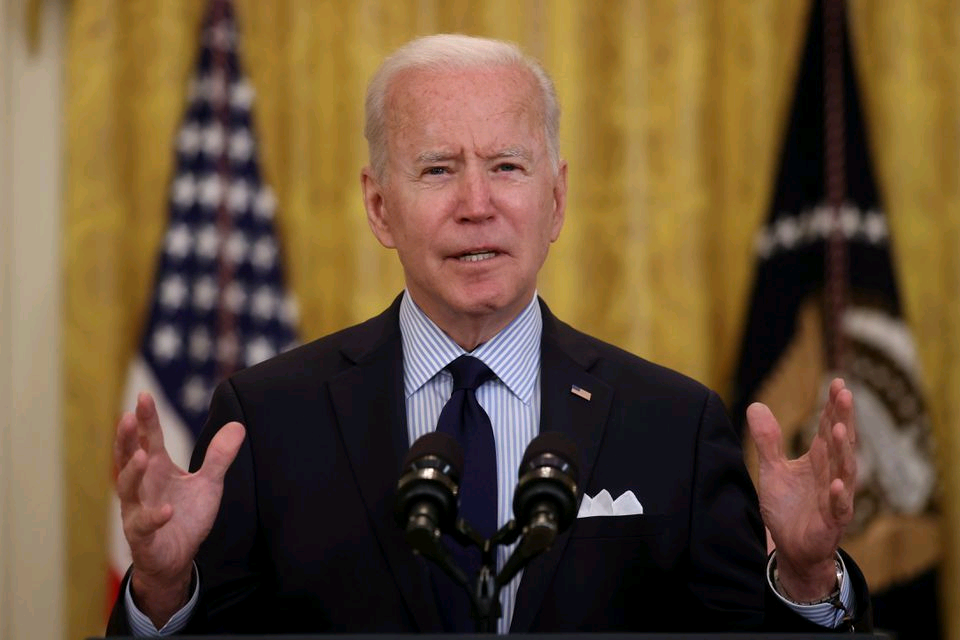 To the contrary, I will never support tyrants like Putin. Perhaps Trump and his MAGA buddies can grovel, but I won't, Biden told his Broadway fundraiser attendees.
A number of world leaders, including Putin, Xi Jinping of China, Macron of France, and Sunak of Britain, will be conspicuously absent as the president makes his case before the General Assembly.
Biden may be more concerned with convincing Americans at home that he can competently handle a complex foreign policy agenda and that the wisdom that comes with age will be an asset in his speech on Tuesday.
The president, who is 80 years old, will certainly keep making this case in an effort to allay the fears of voters, including some in his own Democratic Party, that he is too old to serve effectively.
Biden added at another Monday event, "Putin's counting on NATO not being able to stick together," so the alliance was united in its support of Ukraine and the country. He hasn't given up yet. The United States has proven itself reliable to its allies once again.
Even though Congress is becoming more and more divided over whether or not to provide further funds for Kyiv, Biden's message of consistent support for Ukraine will play out.
Biden has requested an aid package for Ukraine totaling $13.1 billion (USD) in new military aid and $8.5 billion (USD) in humanitarian relief. Conservative Republican senators, on the other hand, have been advocating for large-scale cuts in government expenditure, and some of Trump's allies are particularly interested in halting funding to Ukraine.
Senior administration officials have said that in addition to reiterating the United States' commitment to Ukraine, Vice President Biden will discuss the need to mobilize global resources to battle climate change and to strengthen multilateral organizations to assist low- and middle-income nations.
The officials who previewed Biden's actions in New York said that he plans to send a message that Russia's invasion of Ukraine is a breach of the UN charter and that he plans to emphasize that every country has a stake in safeguarding a nation's sovereignty, especially when it is under threat.
York this week, but only under strict confidentiality.
Following his address, Vice President Biden will meet with United Nations Secretary-General Antnio Guterres and the heads of state from Kazakhstan, Kyrgyzstan, Tajikistan, Turkmenistan, and Uzbekistan, also known as the C5 group of Central Asian nations.
Issues of regional security, commerce, climate change, and ongoing reforms to strengthen governance are set to take center stage at the gathering.
Xi himself has ramped up his efforts to court such nations. Xi advocated jointly exploiting oil and gas reserves with the Central Asian leaders at his own meeting in May, and he promised to create additional railway and other economic linkages with the region.
According to White House national security advisor Jake Sullivan, who spoke with reporters last week, Biden's visit with those leaders was not meant to counteract Chinese influence in the region.
Sullivan emphasized that no nation would be targeted during the summit. We want to advance a constructive agenda with these nations.
It was downplayed by authorities, but Biden's attendance at the annual diplomatic gathering was emphasized, despite the fact that the leaders of the other permanent members of the UN Security Council (the UK, France, Russia, and China) will not be in New York this week.
Guterres will convene a special meeting on climate on Wednesday, and countries are encouraged to present new ideas and recommendations for further reducing emissions and combating climate change. However, Biden has no plans to attend.
Officials downplayed Biden's absence from the climate summit, saying that the topic would be addressed throughout the week in the president's speeches and other events. Instead of Biden, the US climate envoy John Kerry will be there.
On Wednesday, Biden will meet with Israeli Prime Minister Benjamin Netanyahu and Brazilian President Luiz Incio Lula da Silva. High-ranking administration officials have confirmed that Iran will be a topic of discussion between the two leaders, but they have not provided any other details.
On Thursday, President of Ukraine Volodymyr Zelenskyy will visit the White House for talks with Vice President Joe Biden.
Support InfoStride News' Credible Journalism: Only credible journalism can guarantee a fair, accountable and transparent society, including democracy and government. It involves a lot of efforts and money. We need your support. Click here to Donate