Prime Minister Fumio Kishida of Japan is one of many Asian leaders hoping to strengthen ties with NATO at an upcoming conference in Lithuania. But as they try to figure out how to approach China, the alliance is divided about what that entails.
Chief Cabinet Secretary Hirokazu Matsuno said on Friday that Kishida will use the occasion to emphasise the need for stronger connections between Japan and the North Atlantic Treaty Organisation (NATO), despite Beijing's objections to the alliance's activity in the region. To accompany Kishida to Vilnius are the heads of state of South Korea, Australia, and New Zealand.
Matsuno told reporters on Friday that the visit will confirm the "stronger engagement of NATO" in the region and demonstrate that "security in the Indo-Pacific and Europe are inseparable."
A senior European diplomat has revealed that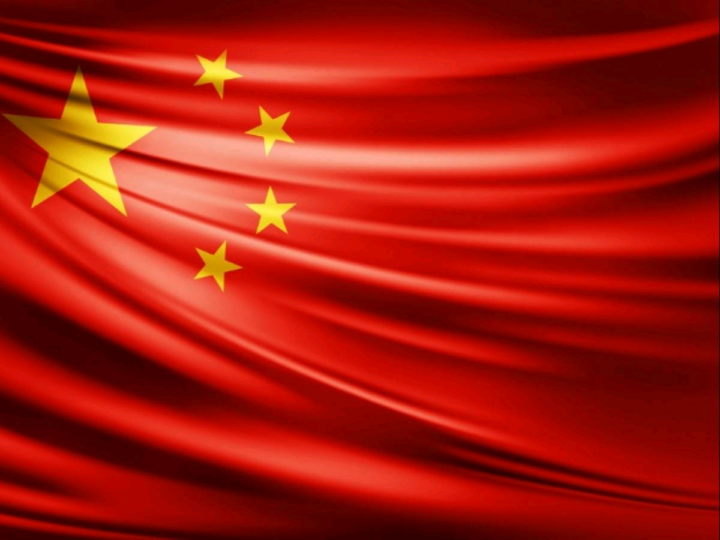 NATO allies are in talks on drafting a statement with the four Indo-Pacific countries that would outline tighter cooperation and reaffirm that security in Europe is interlinked with security in the region.
The sphere of responsibility of the NATO supreme commander stretches from northern Europe to southern Europe and from the Atlantic coast to eastern Turkey, however there are some philosophical disputes among allies as to whether NATO's concentration should continue within this area. The diplomat, who spoke on the condition of anonymity, added that others want NATO to adopt a broader perspective on matters affecting the alliance's security.
The 31-nation bloc has attempted to strengthen ties with the US's closest friends in the area after seeing Beijing as a challenge to the alliance last year. When news broke in May that NATO was planning to create a headquarters in Asia, French President Emmanuel Macron voiced his opposition and warned that doing so would be a "big mistake."
After 16 months of Vladimir Putin's forces invading Ukraine, European strategies towards Beijing have become more unified due to Chinese President Xi Jinping's continuous support for Putin. NATO has stated that China is a "systemic challenge" to the alliance and that its relationship with Russia is a "affront" to the rules-based world order.
NATO Secretary General Jens Stoltenberg, who just visited Japan and Korea, made the statement, "What happens in Asia matters for Europe and what happens in Europe matters for Asia," back in June.
Beijing believes that U.S. efforts to establish multiple multilateral structures in the Indo-Pacific are an attempt to curb China's growing influence in the region. China's ascent within NATO has been emphasised especially by the alliance's most powerful member.
It seems like such efforts have been well received. This year, Kishida travelled to Europe to forge closer military ties before Japan's Air Force took part in NATO's largest-ever deployment exercise. With the approval of the United States and rising demand in regions like eastern Europe, South Korea's defence exports more than doubled in 2017.
In turn, Europe understands it must take a more active role in the Indo-Pacific, although the details are still up for debate.
Boris Pistorius, Germany's defence minister, recently told ZDF, a German television network, that European NATO countries would have to take on greater responsibility than is the case today. "I think everybody knows this."
US National Security Advisor Jake Sullivan recently stated in Tokyo that this year's NATO summit will include sessions devoted to improving partnerships with the four Indo-Pacific states. According to reports, NATO and Japan are planning to establish the foundations of a new partnership, which would include the standardisation of defence hardware.
"What we have to be careful about is that Japan's strength as a country of course has limits," said Akihisa Nagashima, a former vice-defense minister and a current member of the lower house security committee. Japan's immediate region will be ignored if it is required to take part in all NATO activities.
After a difficult year, during which an alleged spy balloon flew above the US, ties between Washington and Beijing appear to be warming. While Asian leaders have been heartened by high-level US trips to Beijing, they are nonetheless concerned that something could spark a crisis.
Despite Washington's protestations, China has accused the United States of seeking to establish an alliance comparable to NATO in Asia.
"It's crystal evident where the majority of countries in the region stand. Chinese Foreign Ministry Spokesman Wang Wenbin told reporters in June that the Chinese government is "opposed to the emergence of military blocs." They are opposed to NATO's expansion into Asia.
Most Southeast Asian countries have avoided taking sides with either the United States or China, or with Russia, a country with deep diplomatic ties to the area. NATO's stance towards Ukraine is not shared by all countries.
Defence Minister Prabowo Subianto of Indonesia made a peace plan last month that resembled the Chinese blueprint widely panned in Europe. Cambodian Prime Minister Hun Sen has claimed that regaining all of Ukraine's land now held by Russia is a "impossible" goal.
As concerns about China grow, former Singaporean permanent secretary for foreign affairs Bilahari Kausikan predicts that NATO's actions in Asia will be limited to individual countries largely dealing with US allies in the region.
"The significance is much more political than military or strategic," he said of NATO's growing relationships in the region. These are important, but we shouldn't put too much stock in them.
Support InfoStride News' Credible Journalism: Only credible journalism can guarantee a fair, accountable and transparent society, including democracy and government. It involves a lot of efforts and money. We need your support. Click here to Donate