Following the finalization of the bilateral agreement between the Nigeria- Germany government, the Minister of State For Budget and National Planning, Prince Clem Ikanade Agba, has today commended the German government for its commitment towards the affairs of Nigeria.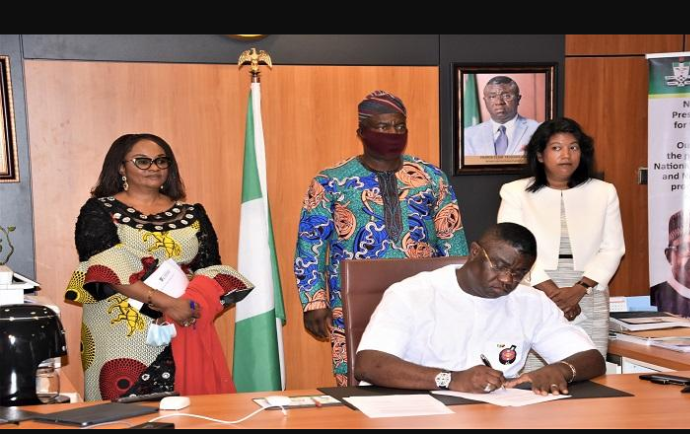 The Minister described the cooperation between the governments of Nigeria and Germany as one based on mutual trust, respect and understanding.
The Minister stated that the bilateral agreement is to address key issues like sustainable supply chains, health and family policy, technology transfer and strengthen private investment with a view to eradicate hunger and poverty.
Princ Clem noted that the reform strategies were subject to economic sustainability and inclusive growth identified by the Government of Nigeria in 2017-2020 Economic Recovery and Growth Plan.
The representative of the German government, Claudia Wolk, highlighted the objectives of the bilateral development co-operation, which was to reform processes and reposition German development co-operation so as to tackle new challenges and demands in international co-operation.
The two countries deliberated on development and economic cooperation between Nigeria and Germany. The delegation, from Nigeria was led by the Minister of State, Budget and National Planning, Prince Clem Ikanade, while the German delegates were led by the Director Africa, Federal Ministry of Economic Cooperation, Mr. Christopher Rauh.
Both countries eventually reached a mutual agreement on key areas which includes sustainable and inclusive economic development, promoting sustainable investment and creating jobs for all.