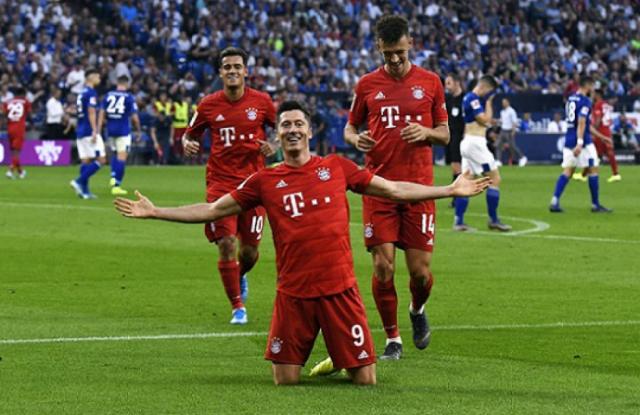 Bayern Munich striker, Robert Lewandowski has reacted to reports linking Leroy Sane to his club.
Lewa welcomes the idea because he believes the German winger is a player that can solve a lot of problems in the team.
According to the Polish forward, Sane is a great player with the kind of skill set that will sync well with Bayern players since he has already proven what he can do at Schalke.
He added that he is happy to work with Klose at the club because he has the required experience and skills to help the Bundesliga team.
His words, "There is a lot of speculation. I can only say that he is a great player with great skills who can harmonise very well with his team-mates,"
"Not just in the Premier League or the Champions League, we've already seen what he could do at Schalke. He could certainly help us find new solutions in our game."
On Flick as permanent manager, "It is great news for us. In the past few months we have all seen how well it fits with him,"
"With him, everyone is going in the same direction, cooperation and communication. We have a lot of trust in him. It is very important and I am happy about it. Hopefully we will win many titles together."
On working with Klose, "I know Miro. He was a great player and I know that he can help us with his experience and skills,"
"You can learn something new from every coach to be a better player. I want that from him too."