A Deputy Director General of the World Trade Organization, Mr Wolff has called on Ottawa Group to table formal reform proposals at the WTO. Mr Wolff addressing the ministers from the Ottawa Group of WTO members, gave innovative ideas ontrade can boost the effort of member countries to combat COVID-19.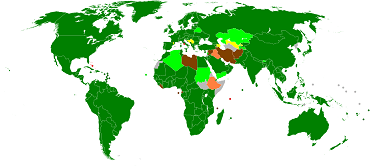 The Ottawa Group which constitute a group which represent member countries in the area of reforms to address challenges placing stress on the multilateral trading system.
Present at the meeting was Prime Minister Justin Trudeau who highlighted seven means by which the World Trade Organization can be improved in 2years time.
According to Justin Trudeau negotiations must be in motion to attract more participation in the WTO. He also stated that member countries will be permitted to request for support for evaluations of aspects of WTO reform and be granted the required support.
He also stated that the Director General set up representative group of Friends of Trade and Health to analyze the performance of the trading system has performed since the outbreak of the pandemic and to give recommendations for useful changes in approach within a specific period.
An update was also required to be carried on the signatories of the Pharmaceutical Agreement providing for duty-free trade, which was last done in 2010.
Members should as well be able to to propose that the new Director General offer use her office to bring the major interested parties together to work on how a restructuring can be effected on dispute settlement.
Mr Trudeau stated that, to improve the World Trade Organization, open plurilateral WTO Plus Agreements (joint initiatives) can be initiated to facilitate progress. He also noted that member countries should unilaterally lead by example.